Family optimistic about missing Saanich woman
Apr 17 2012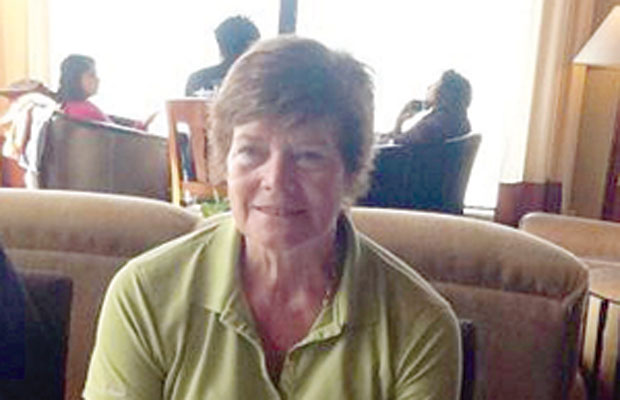 Shirley Burstall, 75, was last heard from on April 5
Photograph by:
Family photo, via Saanich Police Department , ...
The family of a 75-year-old Saanich woman missing since April 5 is holding out hope she'll be found alive.
Shirley Burstall, a healthy and active senior who loved to travel, told her daughter she was heading to Tofino 12 days ago and hasn't been heard from since.
Burstall stayed in Chemainus April 1-4 and her daughter, Chris Burstall, said the two talked almost every day. Chris Burstall reported her mother missing April 11 after becoming concerned at how long she had been out of contact.
Burstall last used her bank card April 5 at the Shell gas station in Ladysmith when she took out cash and filled up her silver 2002 Mazda Protege, said Saanich police spokesman Sgt. Dean Jantzen.
"And then from there nothing, no accessing of any account, no credit card usage," Jantzen said. Her cellphone is either off or the battery is dead.
On Sunday, an RCMP helicopter circled the highway north of Ladysmith and west to Tofino and Ucluelet for five hours, but there was no sign of the silver Mazda.
Tofino RCMP checked local hotels but have found no record of Burstall checking in. Her family didn't know of any friends with whom she was staying.
Chris Burstall, a Calgarian now in Saanich to support her father, said the family is at a loss to explain what happened.
"How does a car and a 75-year-old woman disappear?" Chris Burstall asked. "I think something has happened to her, because this is too bizarre."
Burstall, a retired nurse who did a lot of work with sexual-health groups in Calgary, has lived with her husband in Saanich for 12 years, her daughter said.
Jantzen said there's nothing to suggest foul play.
"She is a spry 75-year-old and a sophisticated traveller," Jantzen said.
Chris Burstall said she's encouraged by the police search and the family is remaining optimistic.
"Mom's really strong and healthy," she said. "If anyone is going to survive, it's her."
Burstall is described as a five-foot-seven white woman with short brown hair and a medium build.
The license plate on the four-door Mazda is 287 CFG.
Anyone with information is asked to call Saanich police at 250-475-4321.
kderosa@timescolonist.com
We thought you might also be interested in..
Notice
: Undefined index: event in
/home/viccity/public_html/v2/content.php
on line
67