Property tax going up 3.25 per cent in Saanich
Apr 19 2012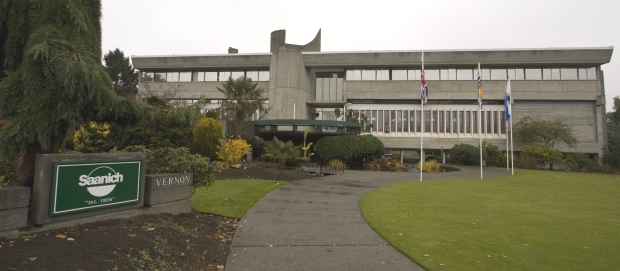 Saanich plans to continue a multi-year program to upgrade its infrastructure.
Photograph by:
..., timescolonist.com
Saanich residents are facing a 3.25 per cent tax increase this year, as the municipality continues to chip away at replacing aging infrastructure.
Included in the increase is an additional 0.75 per cent taxation for infrastructure, something Saanich council has committed to for the past five years.
"It is a deliberate policy and commitment by Saanich council," said Mayor Frank Leonard. "We don't want to wait for Santa Claus, for some magical federal-provincial present to arrive under the tree and solve the infrastructure deficit. We're not relying on that to solve our problems."
That 0.75 per cent largely goes toward improvements people can't see and often take for granted until they don't work — drains, underground water and sewage pipes and pump stations. It will also be used for new sidewalks in areas that were built when subdivisions were constructed with driving, and not walking or cycling, in mind.
Staff had initially recommended a 3.6 per cent increase, but council asked for a reduction.
"Increased construction has led to increased assessments and that leads to more taxes," Leonard said. "In a strong economy, we may have used that for additional infrastructure spending, but the majority of council thought the taxpayers would be more receptive to a 3.25 per cent increase than 3.6 per cent."
The increase means homeowners will pay an additional $65.30 in municipal taxes for an average Saanich home assessed at $622,830.
The resulting $315,000 difference in city revenue will be made up by increased revenue from construction in the municipality.
For the third year, all municipal departments except police and fire were asked to reduce their budgets by one per cent.
"All of us who were elected were clear at all-candidates meetings that we were going to protect police and fire budgets and exercise restraint in all other departments," Leonard said.
That means that the police department will get a new $400,000 cellblock for women and youth, and new computers for police cars, but park grass might not be mowed as frequently.
Saanich has a $122-million annual general operating budget, funded largely by property taxes of $85 million and other revenues, including recreation program fees and garbage collection charges.
The budget includes numerous improvements to roads, including $1.6 million for bikeways and improvements in areas including Shelbourne Street and Hopesmore Drive in Gordon Head. Commonwealth Pool also needs a new skylight, after 20 years. That will cost almost $1 million. Seismic upgrading of the Rithet Reservoir has a $6.4-million budget.
kwestad@timescolonist.com
We thought you might also be interested in..