Victoria Courthouse opens its doors for Law Day celebration
Apr 20 2012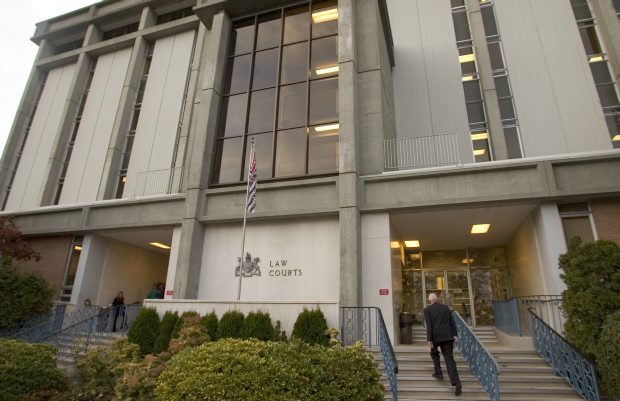 The Victoria Courthouse is holding its annual Law Day event on Saturday, April 20.
Photograph by:
timescolonist.com, April 2012
On Saturday, the Victoria Courthouse will celebrate the 30th anniversary of the Canadian Charter of Rights and Freedoms.
All are welcome to get a behind-the-scenes tour of the justice system during Law Day, which takes place from 10 a.m. to 1:30 p.m. at 850 Burdett Ave.
Law Day is a community event, said Sylvia Sangha, regional co-ordinator of the Justice Education Society of B.C.
"It's for the public, for all ages, seniors and children. This is their opportunity to find out what people do at the law courts building," she said.
B.C. Supreme Court Justice Keith Bracken, Victoria provincial court Judge Adrian Brooks and provincial deputy attorney general David Loukidelis are participating in a judge's forum. They will discuss the charter and take general questions from the public. The hour-long forum will be held in courtroom 203 starting at 12:15 p.m.
Members of the public are also invited to meet a sheriff and take tours of the Zulu prisoner transport vehicle, used by sheriffs to bring accused people from jail to the courthouse.
The ever-popular police dog demonstrations will be held from 10 a.m. to 11 a.m. This year, the Victoria police canines will be put through their paces.
A fairy tale trial — Regina versus Miss Piggy — will be held in courtroom 301 at 11:15 a.m.
The second and fifth floors of the courthouse will be filled with information displays on legal resources for family, criminal, civil and immigration law. The exhibitors include the Legal Services Society, Access Pro-Bono, the B.C. Government and Service Employees' Union, the Canadian Bar Association, Victoria Bar Association, Tenants Resource Advisory Centre, the Courthouse Library, Our Place Society, University of Victoria Legal Info Clinic, Greater Victoria Police Victim Services and the Boys and Girls Club.
To sweeten the invitation, organizers are promising cake, balloons and door prizes. Library tours will be on the fifth floor.
The judges want to encourage students to come in and learn about the justice system — and not just on Law Day, said Sangha.
"All the courtrooms are open to the public. We want them to come in at any time."
Teachers interested in bringing student groups to the courthouse during the week to learn about the justice system while courts are in session should email Sangha at sylvia.sangha@justiceeducation.ca.
ldickson@timescolonist.com
We thought you might also be interested in..