Report card refusal means Greater Victoria teachers are striking illegally, labour board rules
Apr 24 2012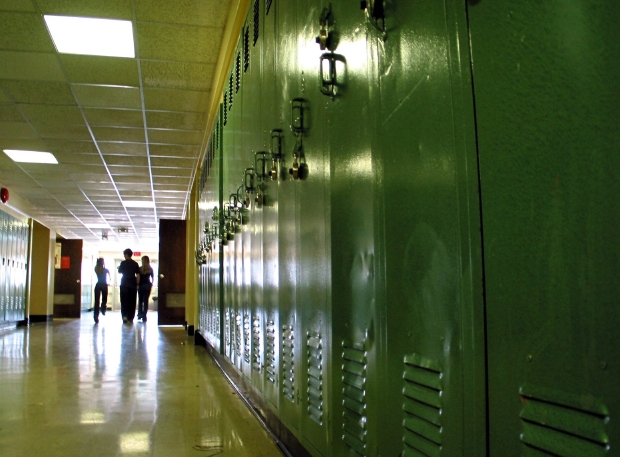 Teachers and the provincial government have been unable to agree on a new labour pact.
Photograph by:
... , timescolonist.com
Greater Victoria teachers are engaging in an illegal strike by refusing to prepare report cards, the Labour Relations Board ruled late Monday afternoon.
The board ordered the Greater Victoria Teachers' Association and president Tara Ehrcke to cease and desist "declaring or authorizing the unlawful strike" in violation of the Labour Relations Code.
The B.C. Public School Employers' Association filed an application with the board Monday morning alleging that Ehrcke and the union were advising teachers to hold off preparing report cards despite last week's board order that work begin immediately.
"Ms. Ehrcke for the GVTA has clearly counselled member teachers to continue to refuse to prepare report cards at least pending a GVTA meeting scheduled for today," the application said.
Greater Victoria teachers met in private to discuss the report card issue after school Monday.
Ehrcke said Monday night that she could not comment on the latest board ruling until Tuesday.
"We haven't had an opportunity to meet as teachers in Victoria to discuss and make decisions around how to respond to [Friday's] LRB order," she said earlier Monday. "We'll be doing that this afternoon."
In its ruling Friday, the Labour Relations Board instructed the B.C. Teachers' Federation to stop telling teachers to refrain from submitting marks, writing reports or performing other work that was withdrawn during their legal strike.
"BCTF and its locals will immediately advise BCTF members to submit marks and prepare student reports," Michael Fleming, associate chairman of adjudication, stated in a five-page decision.
Teachers have until April 27 to complete the work.
In Monday's ruling, Fleming said that while the BCTF has made "reasonable efforts" to comply with Friday's order, Ehrcke and the GVTA had broken the Labour Relations Code "by declaring or authorizing an unlawful strike" in refusing to submit report cards.
Greater Victoria superintendent John Gaiptman said he had heard that district teachers were being told not to complete report cards, but he had few other details. "I am hoping that there is a change in that belief, and that they will do the report cards," he said.
The province's 41,000 teachers, who are without a contract, began the school year by refusing to write report cards or meet with administrators. The School Act requires three formal report cards a year. The first was sent in December without grades. The second, due last month, was never issued.
The government ordered that second-term reports go out following the passage of Bill 22 last month. The legislation halted work disruptions. The union refused, arguing that the missed reports constituted "struck work."
lkines@timescolonist.com
We thought you might also be interested in..