Base ferry service changing hands
Apr 25 2012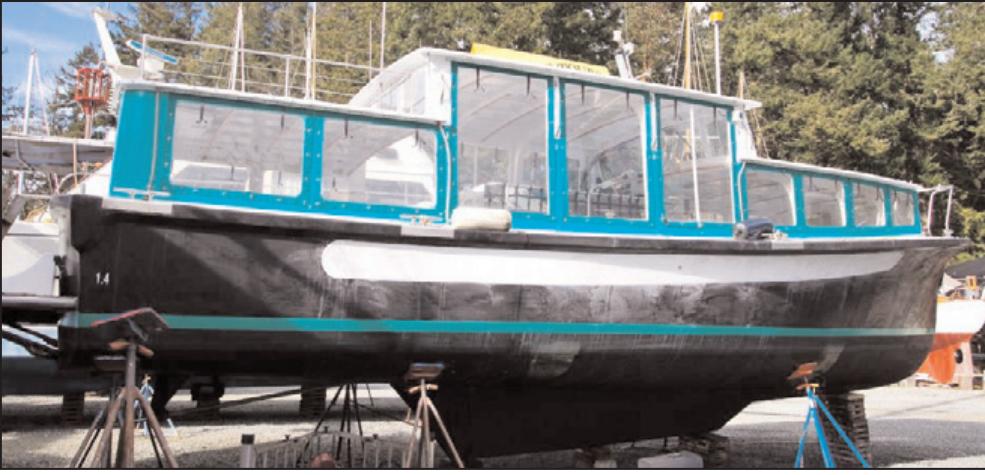 Victoria Harbour Ferry boat proposed for Esquimalt run.
Photograph by:
Darren Stone, Times Colonist , Times Colonist
Victoria Harbour Ferry Co. is poised to become the official marine commuter service for CFB Esquimalt, eliminating the fear of increased traffic congestion to and from the West Shore.
Base officials are expected to sign a deal this week for a user-pay system that will replace the cancelled Blue Boat service, which has carried military personnel across Esquimalt Harbour for years.
The proposed deal was first announced two weeks ago, but many details had to be worked out, including the security clearances for the private company's staff and vessels, said the base's commander, navy Capt. Craig Baines. "Because they're operating in a secure zone, they needed to meet certain clearance criteria," he said.
The Blue Boat service makes its last trip on April 30.
Harbour Ferry plans to mirror its schedule - the Blue Boats make 13 trips each weekday between 6 a.m. and 5: 45 p.m. - to ensure a smooth transition.
Base officials announced the cancellation of the Blue Boat service in March, citing a lack of personnel. The move could have led to an additional 400 to 600 vehicles on the road during rush-hour commutes to and from West Shore communities, where two-thirds of CFB Esquimalt's civilian employees and military personnel live.
"It's been impressive watching the community, Department of National Defence and Victoria Harbour Ferry all coming through with everything they needed to do in such a short period of time," Baines said.
dspalding@timescolonist.com
We thought you might also be interested in..