Greater Victoria teachers will complete report cards by end of the week
Apr 25 2012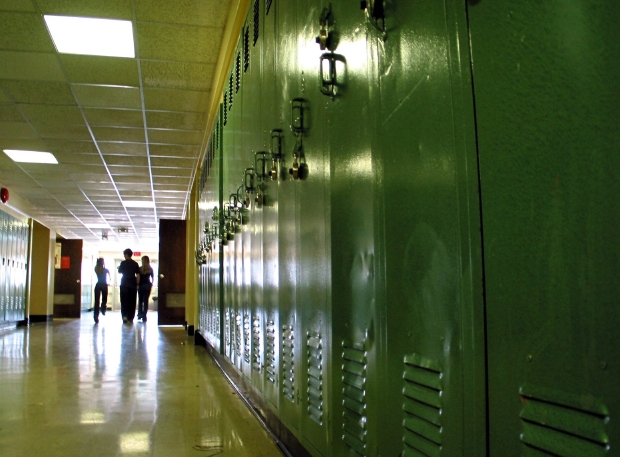 Teachers and the provincial government have been unable to agree on a new labour pact.
Photograph by:
... , timescolonist.com
Greater Victoria teachers have decided to complete report cards by the end of the week as ordered by the Labour Relations Board.
Tara Ehrcke, president of the Greater Victoria Teachers' Association, sent an email to the district's teachers Monday night advising them to obey the board's order. "Victoria teachers will be completing reports and they'll go out next week," Ehrcke said in an interview Tuesday.
The Labour Relations Board ruled Monday that district teachers were engaging in an illegal strike by ignoring last week's order to immediately begin work on report cards.
Michael Fleming, the LRB's associate chairman of adjudication, instructed Ehrcke and the GVTA to cease and desist the "unlawful strike."
The B.C. Public School Employers' Association said Ehrcke and the union told teachers to hold off on preparing report cards until the membership met to discuss the issue at a meeting Monday.
Ehrcke said Greater Victoria teachers previously had decided to issue a single year-end report card. She said it was important the union follow its democratic process and hold a general meeting before responding to the board's order.
B.C.'s 41,000 teachers began the school year by refusing to write report cards to press demands for a new contract.
The School Act requires three report cards a year. The first was sent in December without grades. The second, due last month, was never issued.
The government ordered second-term reports to go out after the passage of Bill 22, which halted work disruptions and imposed a cooling-off period. The B.C. Teachers' Federation refused to make up the missed reports, which they considered struck work.
The dispute ended up before the Labour Relations Board, which ruled in the employers' favour. The board issued an order last Friday instructing teachers to get the reports done by April 27.
"BCTF and its locals will immediately advise BCTF members to submit marks and prepare student reports," Fleming stated in a five-page decision.
Fleming said Monday that while the BCTF has made "reasonable efforts" to comply with last Friday's order, Ehrcke and the GVTA had broken the Labour Relations Code by holding off on the report cards.
BCTF president Susan Lambert said Tuesday that she understands the anger of Greater Victoria teachers. "I mean, these are unnecessary report cards," she said. "It's work for the sake of work and it's on top of a very onerous workload. Teaching is very difficult."
Lambert said teachers have been maintaining communication with parents, and will begin preparing year-end report cards in May, anyway.
But the B.C. government argued that while many teachers have kept parents apprised of their children's progress, others have failed to do so. "Unfortunately, we also know of situations where parents were not informed and have been surprised by the lack of progress, and even failure, of students in courses and grades," James Gorman, deputy minister of education, said in a letter to superintendents last month.
lkines@timescolonist.com
We thought you might also be interested in..
Notice
: Undefined index: event in
/home/viccity/public_html/v2/content.php
on line
67