Missing Saanich woman's car found near Mount Washington road
Apr 25 2012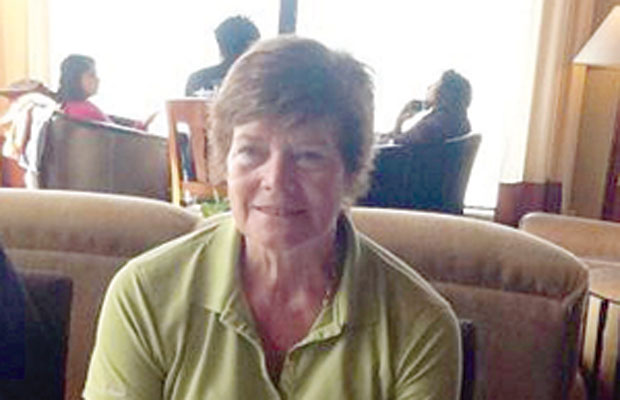 Shirley Burstall, 75, was last heard from on April 5
Photograph by:
Family photo, via Saanich Police Department , ...
A missing Saanich woman's car has been found near the road to Mount Washington.
Shirley Burstall, a healthy and active 75-year-old, has not been in contact with her family since early April. Her 2002 silver Mazda Protege was spotted Monday afternoon on a gravel road off Strathcona Parkway by a citizen, who then notified Comox Valley RCMP.
"It's apparent from the scene, and looking at it, that the vehicle itself has been sitting there for some time," said Saanich police Sgt. Dean Jantzen. "The vehicle is in good order, there's nothing to lead our detectives or any of the RCMP members at the scene [to believe] that there is anything suspicious about the nature of the vehicle and how it was found, whatsoever.
"Everything appears to be in order. In fact, Mrs. Burstall's purse was found in the trunk of the actual vehicle itself, safely secured."
An extensive air and ground search was carried out in the area where the car was found on Monday and Tuesday. More than 50 personnel were involved in Tuesday's search, Jantzen said.
"That's ground personnel, along with police services, dogs, the general-duty officers from the Comox Valley detachment of the RCMP and RCMP air services.
"There was a significant number of resources at that location."
Burstall's family has been kept updated about the situation, he said.
There had been a minor disagreement when Burstall left home, but nothing that overly concerned family members. Jantzen pointed out that there was also "an ongoing dialogue" between Burstall and her family after she left March 31. An experienced traveller, she told her daughter she was headed for Tofino.
Burstall stayed in Chemainus April 1-4 and has not been heard from since.
"From there, she fuelled her vehicle up and went to points unknown," Jantzen said. "Obviously we now know she travelled in her vehicle up to Strathcona Parkway. Beyond that, it's a bit of a mystery."
An RCMP helicopter searched the highway from Chemainus to Tofino and Ucluelet last week but found nothing.
jwbell@timescolonist.com
We thought you might also be interested in..