Arts funding awarded without formal requests
Apr 25 2012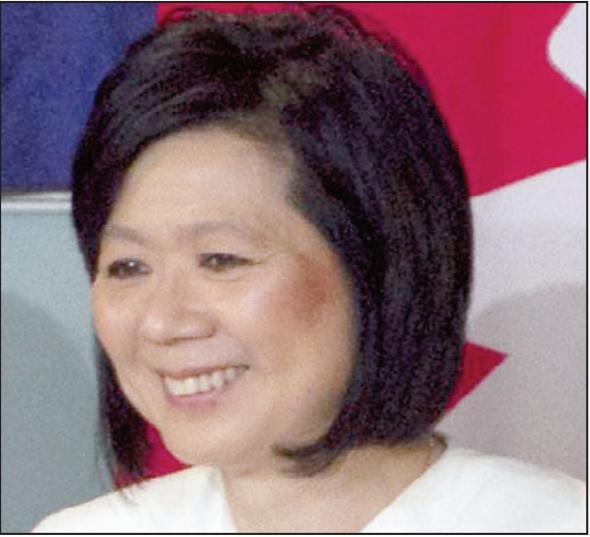 Culture Minister Ida Chong: "We try to be proactive."
Photograph by:
Adrian Lam, Times Colonist , Times Colonist
Several groups have been awarded money from a pool of about $3 million in arts funding, despite not making formal requests to the provincial government.
"Mission didn't make a request to the provincial government," said Mayor Ted Adlem, whose community will receive $75,000.
"It was very nice of them to provide that money and we're going to put together some legacy projects."
While there were more requests made for funding than money available, Ida Chong, Minister of Community, Sport and Cultural Development, said her staff allocated some funds in anticipation of future requests - especially those that might not meet the fiscal year's deadline of March 31.
After receiving formal requests from both Victoria and Esquimalt, her staff identified other incorporated communities celebrating milestones. Mission's money will help fund activities during the district's 120th anniversary.
"Sometimes you get [a request] at a point in time when there may not be monies available," Chong said. "What we try to do is be proactive."
She estimated that about a dozen municipalities would share $800,000. She did not say how many groups got grants without making a request.
The money comes from a sports and arts legacy fund announced in the 2010 budget, which promised $10 million to the arts and culture sector annually for three years.
This year, $6.75 million went to the B.C. Arts Council, an independent body that distributes funding through a juried process. The remaining $3.25 million was used to address funding pressures and support one-time regional requests, Chong said this month.
But NDP arts critic Spencer Chandra Herbert has called it a "political slush fund."
"You'd think if you were going to send out money, you'd send it to municipalities that showed a desire for it and had applied with a program of some kind - not just send them a cheque and have them scramble after the fact to come up with a justification for the money," he said.
All of the funding was allocated by March 31 and a complete list of recipients will be released in June, Chong said.
asmart@timescolonist.com
We thought you might also be interested in..