'Extensive opportunity' for policing input, Bond says
Apr 27 2012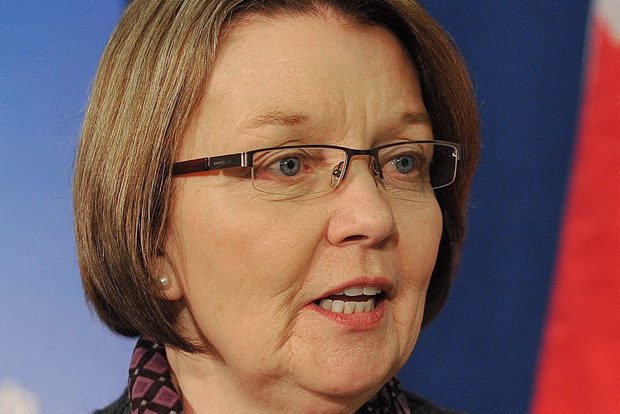 Justice Minister Shirley Bond: Public can share concerns through blog, website, email.
Photograph by:
Wayne Leidenfrost , Postmedia News
Justice Ministry Shirley Bond defended the government's public engagement campaign on the future of policing, which shuts out the public from invitation-only meetings, leaving only a blog for people to voice their concerns.
"I think we are inviting the public," Bond said Thursday. "We're going to have a very extensive opportunity to have a discussion about policing. People will have the opportunity to participate through a website, through a blog, through email, through written input."
The blog has not yet been set up and there's no mention of where the public can find it on the Justice Ministry's website.
The campaign, launched Wednesday, includes "stakeholder roundtable" meetings across B.C., but they are closed to the public and the media. The government says the goal is to develop a plan for policing in B.C. over the next 10 years.
The government would not provide a list of the stakeholders invited. The meeting in Victoria on Wednesday consisted primarily of police, politicians and police union representatives with a small number of social agencies, First Nations groups and restorative justice advocates.
In question period Thursday, NDP justice critic Kathy Corrigan asked why the government didn't hold the public engagement process before the province locked into a 20-year contract with the RCMP.
"I can't believe that the minister is saying we've had four years to negotiate and is just figuring out now that it's time to start talking to people about policing," Corrigan said.
She also highlighted the botched unveiling of the RCMP contract, which had mayors up in arms over Mountie pay raises they said they weren't told about.
Bond said the stakeholder roundtables are closed to allow the speakers to be open and honest about their concerns.
"I think it's important to hear from people who are involved in the process," Bond said, "and they need a forum that allows them to be candid about the kind of situations they face."
Bond said she was encouraging municipalities to hold townhall-style meetings with the public and then relay citizens' messages at the roundtables.
The outcome of the stakeholder meetings will be published on the blog in the fall.
kderosa@timescolonist.com
We thought you might also be interested in..