Kangogo, Wodak-Fraser are men's, women's champions in Times Colonist 10K
Apr 29 2012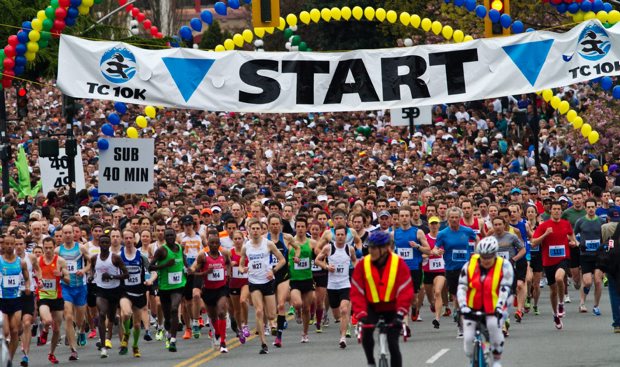 Runners cross the start line on Government Street, kicking off the 23rd annual Times Colonist 10K race.
Photograph by:
Darren Stone , timescolonist.com (April 2012)
Kip Kangogo, a landed immigrant from Kenya living in Lethbridge, Alta., won the 23rd Times Colonist 10K this morning in front of the legislature. Kangogo was across in 29 minutes 51 seconds. He was the 2010 champion.
The women's champion Natasha Wodak-Fraser from Port Moody, who also won the massive Vancouver Sun Run two weeks ago. She crossed today in 34:32. She took first place as the top Canadian woman in the TC 10K.
Lucy Smith of Sidney won the master's (40+) category for women. Kevin O'Connor from Vancouver holds the top spot in the men's master category.
Results are available at www.tc10k.ca
We thought you might also be interested in..