A respite for Emily's mom
May 02 2012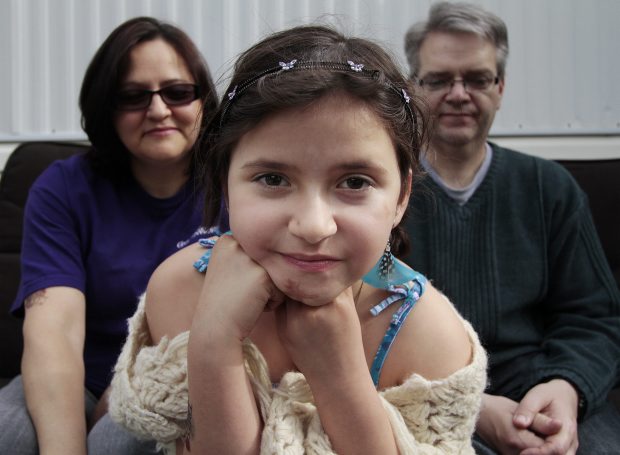 Emily Ben, with her parents, Shelley Ben and Ben Ben.
Photograph by:
Lyle Stafford , timescolonist.com (April 2012)
An eight-year-old Shawnigan Lake girl who faces a painful two-year wait for a complex leglengthening surgery will be treating her mother to a special Mother's Day gift at Poets Cove Resort & Spa.
The Pender Island resort has offered a free waterfront cottage, meals and full spa treatment to Emily Ben so she can pamper her mom, Shelley Ben.
The resort's general manager, Walter Kohli, said he saw the news coverage of Emily last week and wanted to help her find a unique treat for her family.
When she was six months old, Emily contracted bacterial meningitis, which has caused one of her legs to grow more slowly than the other.
She's on a two-year wait list for a medical procedure to lengthen the shorter leg using a metal apparatus that puts pins into her bones and involves turning screws four times a day to stretch the leg.
The lengthy wait time for the procedure was debated in the legislature last week, with Health Minister Mike de Jong calling Emily a brave girl and promising to improve wait times.
We thought you might also be interested in..