Debate delayed as councillor reined in by mayor
May 04 2012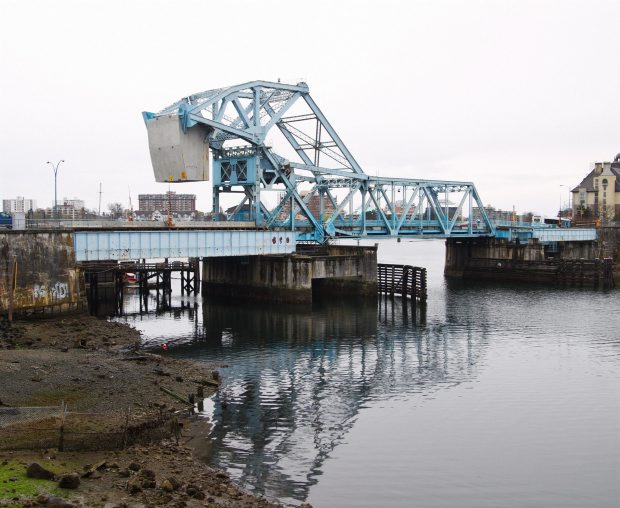 Dean Fortin called the bridge project "the biggest we have."
Photograph by:
Darren Stone , timescolonist.com (May 2012)
Victoria Mayor Dean Fortin felt compelled to call a time-out to rein in Coun. Ben Isitt during a debate Thursday on approval of a modified charter for the Johnson Street Bridge replacement project.
Fortin abruptly moved the meeting into an in camera session when Isitt suggested the charter include provision for an independent oversight monitor to report to council on financial and technical aspects of the project.
Asked after the meeting why he moved the meeting in camera to take Isitt to the proverbial woodshed, Fortin said: "The Johnson Street project is the biggest project we have and there's a high level of risk. It's appropriate always for us to understand that some of that risk is political interference.
"That can cause the greatest uncertainty," he continued. "So for us, we want to make sure and have an understanding what those risk levels are. So an opportunity to get that clarity was welcome."
Isitt said he could not comment on what occurred in the in camera session.
The first-term councillor had already been admonished by Fortin earlier in the meeting and ruled out of order when he tried to include a provision in the charter that one of the new bridge's three traffic lanes be built to a structural standard capable of supporting rail.
Councillors retired to a private lounge for about 20 minutes. When they returned, Isitt withdrew his motion "in light of information" he received.
The previous council removed rail from the bridge project in order to shave an estimated $12 million off the costs. They did retain a right of way for a rail crossing in the future, should funding for it be found.
But Isitt persisted in trying to make a case for rail on the new bridge, saying now that federal funding has been announced, planned improvements to the E&N rail added to the importance of the rail line being brought into downtown instead of terminating in Vic West.
"We have not discussed the issue of rail connectivity to our core since the E&N railroad got the green light. A quarter of all the ties on the tracks between Victoria West and Courtenay are going to be repaired; 49 bridges are going to be repaired," Isitt said.
"Rail is feasible. There's a large group that's enthusiastic about it, and I don't want to see downtown Victoria left out of this exciting and sustainable transportation lifeline for the Island.
"I want to see downtown Victoria remain the commercial and employment core of the capital region of this province and I think rail coming is vital."
A Vic West terminus would be 50 metres from downtown. Fortin said the $15 million in improvements to the E&N track does not cover needed improvements to bridges or rail crossings. Estimates are B.C. Transit would need to subsidize the cost of commuter rail on the E&N at the rate of $40 per passenger per trip, he said.
"So there are some major questions that need to be answered," Fortin said.
bcleverley@timescolonist.com
We thought you might also be interested in..