Province relents, says it will cover supplement costs
May 05 2012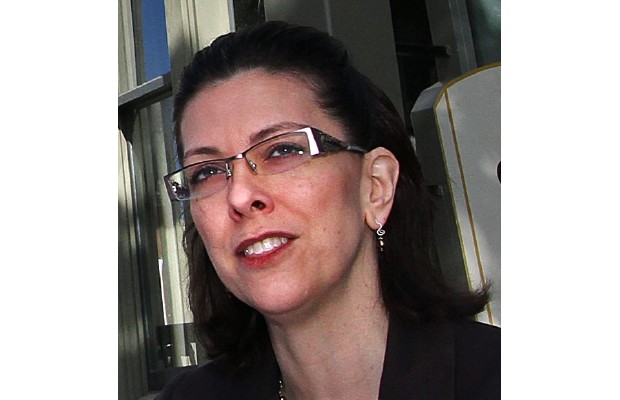 Social Development Minister Stephanie Cadieux says she has asked her staff to simplify eligibility rules on nutritional supplements.
Photograph by:
Adrian Lam , timescolonist.com (May 2012)
After a week of public criticism, B.C.'s social development minister has abruptly reversed course and agreed to pay for nutritional supplements for an Esquimalt woman fighting two cancers.
The Social Development Ministry is also rewriting its rules on nutritional supplements in the wake of the case, because the criteria and application forms are too complex, announced minister Stephanie Cadieux.
The government will pay $205 a month for nutritional supplements to Sharen Gammon, who goes by Jolayne.
The 53-year-old Esquimalt woman is fighting blood and breast cancers, and facing a double mastectomy. Her repeated requests for nutritional supplements recommended by her doctor have been denied by the provincial disability office.
Gammon said Friday that a senior official in Cadieux's ministry phoned her to say "they are willing to relax the criteria" for her supplements.
"I was in shock," Gammon said. "I'm relieved - the extra amount of stress the ministry has pressed on me on top of the cancer is ridiculous."
The reversal came directly from Cadieux, who has spent a week being attacked in the legislature by Opposition New Democrats.
Cadieux said Friday that after a personal review of Gammon's case, she determined her ministry's rules, criteria and application forms for nutritional supplements were too complex.
"I've asked my staff to review and suggest how to simplify the eligibility requirements for the nutritional supplements so that others in the future aren't going to experience this level of challenge in applying," she said.
The NDP had accused Cadieux's ministry of not only failing to help a seriously ill woman, but also trying to interfere earlier this week when the Esquimalt Legion volunteered to pay Gammon's bill.
A ministry official phoned Gammon and the Legion warning that Gammon's disability benefits could be reduced if she accepted cash from the community.
While the government funding is not the full $245 a month that Gammon said her supplements would cost, "it will help," she said. "I'll take $205."
Gammon's MLA, Esquimalt-Royal Roads New Democrat Maurine Karagianis, said it's "shameful" the government couldn't have realized its error when the case was first raised in the legislature Monday.
"I think it's good news that the government has, finally, under pressure, decided to do the right thing for Jolayne," Karagianis said. "It's just a sad statement it took enormous pressure." rshaw@timescolonist.com
We thought you might also be interested in..