Man killed at Victoria metal depot had 'turned his life around'
May 08 2012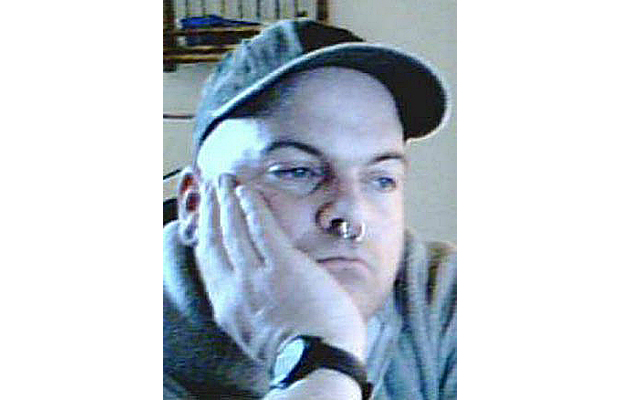 James Tremaine was "the most polite guy in the world," a friend says
Photograph by:
Via Facebook , Internet
The worker who died in a horrific accident at Steel Pacific Recycling in Victoria has been identified as 35-year-old James Tremaine, who had in recent years, a friend said, "turned his life around" after being mired in crime and drugs.
Tremaine's mother, Kathie Tremaine of Lantzville, confirmed her son died in the workplace accident Saturday but declined further comment.
He was killed after he became caught in a joint product separator, equipment used to break down scrap vehicles and separate metal from other materials.
Tremaine, originally from Nanaimo, was with the company for three years. A friend said Tremaine moved to Victoria about four years ago to get away from a life of heavy drug use and a lengthy stretch of criminal activity.
Marty McCue of Nanaimo said he and Tremaine both got clean and landed secure jobs, but hadn't seen each other in more than two years.
"We both changed our lives," McCue said. "He's like a brother to me. No matter what he did in the past, he was a good guy. He was a good friend. He'd give up his shirt for you, if you needed it."
Tremaine's criminal record dates back to 2004, with convictions mostly for property crimes in Nanaimo and Campbell River.
His last and most serious offence was in February 2007, when he was sentenced to two years in jail for a three-day crime-property spree spanning Coombs to Courtenay.
But Tremaine "turned his life around," McCue said. "Somehow, we both made it out of [the criminal lifestyle]."
Tremaine's large size and many tattoos may have belied his gentle demeanour, McCue said.
"He was the most polite guy in the world. He was obviously well brought up and very smart," he said.
Management at Steel Pacific Recycling praised Tremaine's work ethic.
"He was well liked, well trained, well respected," said Jamie Wilson, the company's international director of operations, who flew in from Portland, Oregon, on Sunday. "He seemed to enjoy his job. He's a good colleague and he will be greatly missed."
Operations at the plant were suspended Monday as employees talked to grief counsellors.
About six employees were working when Tremaine died Saturday, but all 25 employees of the facility, at 307 David St., will be given the option of grief counselling, said Caroll Taiji, a spokeswoman for the company.
"It's a small unit, it's a close-knit company - the kind of culture where this has a very big impact on people," she said. "The very big focus is getting everyone together, looking everyone in the eye and making sure they're OK. Everyone looks out for each other, so this is going to be very hard for people because they have a sense of mutual responsibility for each other's safety."
WorkSafe B.C. and the B.C. Coroners Service are investigating. WorkSafe investigators have been on scene interviewing witnesses, inspecting equipment, reviewing records for maintenance, training and supervision, said spokeswoman Megan Johnston.
Steel Pacific's five work sites on Vancouver Island - in Campbell River, Duncan, Nanaimo, Courtenay and Victoria - will review safety procedures.
"When operations resume, everyone's got to have a heightened diligence as this is obviously a disconcerting event for everyone," Taiji said.
dspalding@timescolonist.com
kderosa@timescolonist.com
We thought you might also be interested in..