Which day for B.C.'s Family Day?
May 09 2012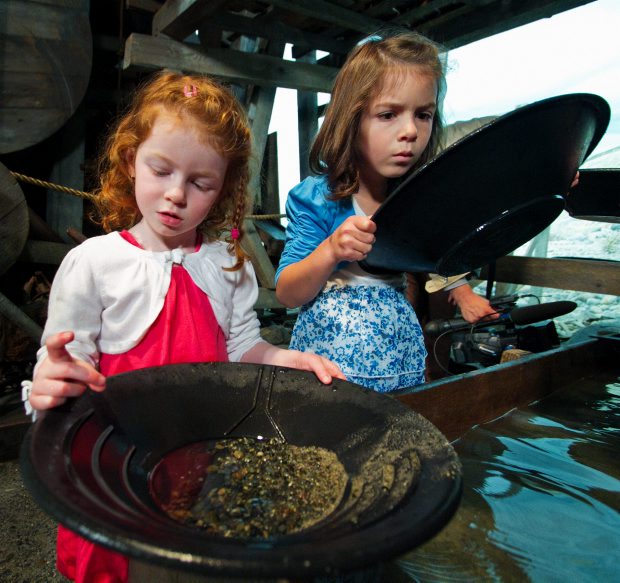 Three-year-old Peyton Ross, left, and five-year-old Ainsley Ross pan for gold Tuesday at the Royal B.C. Museum as part of a government announcement about Family Day.
Photograph by:
Darren Stone , timescolonist.com (May 2012)
B.C.'s newest holiday, Family Day, is going ahead, but the date remains up for debate, the government said Tuesday.
Premier Christy Clark's government had previously announced the new provincial holiday for the third Monday in February, starting Feb. 18, 2013.
That would coincide with Presidents Day in the United States, and Family Day in five other Canadian provinces, including Alberta.
But Labour Minister Margaret MacDiarmid mused Tuesday about bumping B.C.'s Family Day up to the second Monday in February, allowing British Columbians to enjoy ski hills and other attractions without traffic from other long-weekend visitors.
The government also said it has heard from some business and tourism groups that major attractions are already too busy on the third Monday of February to accommodate more B.C. residents looking for holiday activities.
The public is being asked to weigh in with their opinions through the government's Facebook page, using the tag #mybcfd on Twitter or going to blog.gov.bc.ca/bcfamilyday.
MacDiarmid said the government would take the public input into consideration and decide on the date later this month.
We thought you might also be interested in..