Accident victim's father remembers a 'beautiful' son
May 10 2012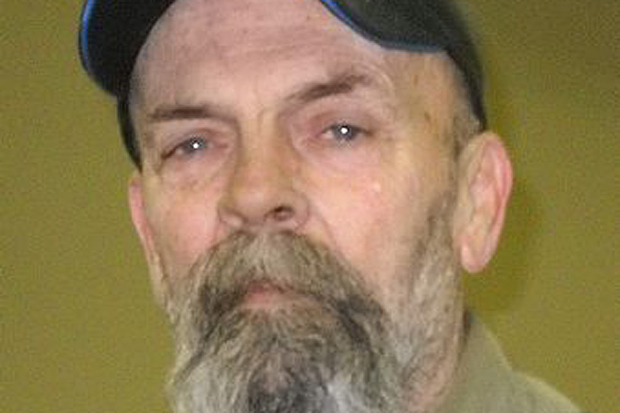 James Tremaine died Saturday in a workplace accident at a metal recycling plant in Victoria.
Photograph by:
Handout , timescolonist.com (May 2012)
Jess Tremaine packed up a Peterbilt big rig almost six years ago and drove more than 3,000 kilometres from Alaska to Vancouver Island.
He was coming to pick up his son, James Tremaine, who had just been released from prison. James had a lengthy history of petty crime convictions and his father drove back to Sutton, Alaska, to help him escape that lifestyle.
James eventually returned to Vancouver Island, found a job and tried to stay out of the courts.
James, 35, died Saturday in a workplace accident at a metal recycling plant in Victoria. He was killed after he became caught in a joint product separator, equipment used to break down scrap vehicles and separate metal from other materials.
WorkSafe B.C. and the Coroners Service have yet to release details about what happened Saturday afternoon, just a half-hour before the shift ended for the small weekend crew of six or seven employees.
But the results of the ongoing investigation do not weigh on Jess.
"Workplaces are dangerous," he said on the phone from Alaska. "Try as we might, we can't relieve every accident point."
The focus for the family is remembering James.
"I want the world to know that that young man loved his mother immensely," his father said. "Life is all about falling down and getting back up. James did that and he was very proud. He achieved his goal of making his mother proud."
James grew up on the Island, where he lived with his mother, Kathie Tremaine. Kathie, who lives in Lantzville, was too distraught to speak publicly about her son.
James's criminal record dates back to 2004, with more than a dozen convictions for mostly property crimes in Nanaimo and Campbell River.
Marty McCue said he and James used to be heavy drug users, but the two friends eventually got clean.
"We did a lot of crazy things together, but there was something inside of us that was good," McCue said. "No matter what, the guy was a good guy. He'd give up his shirt for you."
James's most serious offence was a three-day crime spree that ranged from Coombs to Courtenay in February 2007. He was sentenced to two years in federal prison.
Despite this last brush with the law, the six months in the sleepy community of Sutton (population: about 1,000) was good for James, his father said. A neighbour gave him a job doing maintenance work on commercial buildings.
His sister, Jessica, was about 13 at the time. She remembers an afternoon where she used a frying pan to shield herself from plastic beads her brother was flicking at her. The playful fight turned into a battle of kitchen cookware.
"He was always joking. We had a very sarcastic relationship," Jessica said. "I will always remember him as a very educated and well-read man."
But the small community - with its general store, post office, fire hall and bar - wasn't enough for James.
"He was a man out of place," his dad said. "He spent the winter here and when spring started to show itself, he felt the urge to return home."
Jess drove James to the airport in Anchorage and saw him off. That was the last time he would see him, though they talked regularly.
The last phone conversation was Nov. 20 when Jess turned 65. They discussed James's job and how Steel Pacific, where he worked for about three years before he died, had just been bought by Portland-based Schnitzer Steel.
"He was wondering if he would be kept on or let go. I guess they kept him," Jess said. "I think he made himself proud. People around him liked him and respected his work ethic."
James may have struggled at one point in his life, but, as his father said: "People fall down. The getting back up part is how I measure James. He's a beautiful, beautiful young man. I'm proud to have him as my own."
dspalding@timescolonist.com
We thought you might also be interested in..
Notice
: Undefined index: event in
/home/viccity/public_html/v2/content.php
on line
67