Police investigating grow-op across from Camosun campus
May 11 2012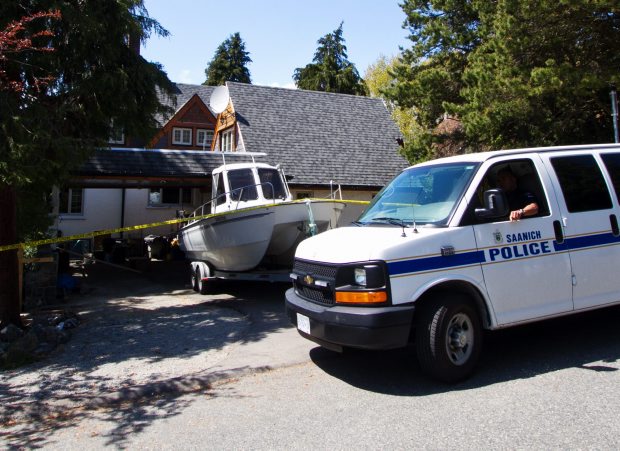 Saanich Police investigate an alleged marijuana grow-op on Lansdowne Road on Thursday.
Photograph by:
Darren Stone , timescolonist.com
Saanich police are investigating an alleged marijuana grow-op in an upscale heritage home on Lansdowne Road across from Camosun College on Thursday afternoon.
Street crime officers and the Greater Victoria Emergency Response Team searched the home at 1895 Lansdowne Rd. after receiving information from B.C. Hydro that the residents were allegedly stealing electricity, said police spokesman Sgt. Dean Jantzen.
Officers had a theft search warrant. When they searched the home, police said, they found a substantial grow-op spanning the main floor of the two-storey, Tudor-style residence.
Two women were taken into custody and a young child was in the residence, Jantzen said.
Saanich police have notified the Ministry of Children and Family Services.
Jantzen said it was too early to say who would face charges in relation to the alleged drug operation.
According to land title documents, the home was purchased in 2008. It is assessed at $836,000 and is on the heritage registry.
Investigators are waiting for a drug search warrant.
Jantzen said police haven't determined how much marijuana was being cultivated or the state of growth.
The home, on a large lot on the corner of Dean Avenue, is surrounded by manicured shrubs and flowers.
There is a boat in the side driveway, and there is construction underway on the concrete landscaping in the side yard.
We thought you might also be interested in..