Controversy around province's choice of stop-smoking drug
May 13 2012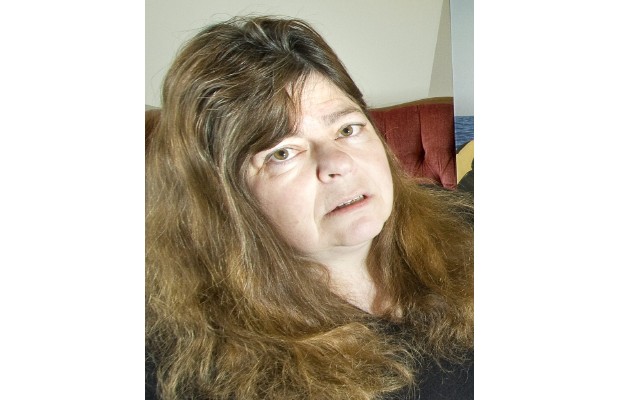 A hearing to certify Patricia Clow's class-action lawsuit against Pzifer, which makes Champix, is set for this month.
Photograph by:
. , timescolonist.com (May 2012)
As the B.C. government touts the popularity of its new smokingcessation program, which provides the stop-smoking pill Champix at no charge, a hearing to certify a class-action lawsuit against the drug's manufacturer is set for the end of this month.
Colwood's Patricia Clow launched the class-action lawsuit in B.C. against Pfizer Canada and Pfizer Inc. two years ago. Her daughter Heidi, 22, committed suicide in October 2009, five months after taking Champix to help her quit smoking. Heidi had no history of depression but complained the drug was "f---ing her up." In an affidavit, Clow said: "I believe her death was a result of her taking Champix."
Ken Parker, 58, commenced similar legal action in Ontario. He took the drug in December 2007. A month later, he suffered an emotional breakdown and in February, attempted suicide.
"The drug changed his life, there is no doubt," said Ken's brother, Ross Parker, who lives in Mill Bay.
Ken Parker is back at work but he is divorced from his wife and estranged from his two kids, and says he will never recover from the negative effects of the drug or his suicide attempt. "I believe my mental breakdowns and suicide attempt were caused by Champix," his affidavit reads.
Between January 2007, when Champix was first marketed in Canada, and Dec. 31, 2011, Health Canada received 1,724 adverse-reaction reports on the drug.
The B.C. government maintains the neuropsychiatric side effects from smoking-cessation drugs are rare, and that, for some individuals, the benefits outweigh the risks. Patients are advised to consult their doctor, monitor the drug's use and to stop taking it if serious side effects occur.
Traditionally, the cost of antismoking drugs has not been covered in B.C. However, through the B.C. government's smokingcessation program launched in September 2011, PharmaCare now covers a single continuous course of one of two prescribed smoking-cessation drugs - varenicline (sold under the brand-name Champix in Canada and Chantix in the U.S.) and bupropion (Zyban) - or a free 12-week supply of nicotinereplacement gum or patches.
The prescription medications do not contain nicotine, but work on the brain to manage withdrawal symptoms and cravings and reduce the urge to smoke, according to the B.C. government.
Champix attaches to nicotine receptors in the brain to both decrease cravings and lessen the pleasurable psychological effects of nicotine. However, it is also associated with serious neuropsychiatric side effects, including suicidal thoughts or actions, depression, mood swings and agitation.
It is not known whether the neuropsychiatric effects are solely related to the prescription drug, nicotine withdrawal or underlying symptoms that nicotine may be medicating.
Eric Lun, executive director of the Ministry of Health's pharmaceutical services division, said the government reviewed many "well-designed studies," talked to experts and physicians in the field, and asked for the assistance of the independent Canadian Agency for Drugs and Technologies in Health for evidence-based analysis on the effectiveness of the drug.
The efficacy of Champix "on balance, is not bad," Lun said.
"All drugs have risks and benefits."
Patients have to weigh their options with their physician, he said. "Any prescription drugs should be subscribed with caution."
Alan Cassels, a drug-policy researcher at the University of Victoria, argues there's good reason to be concerned about Champix.
"I was the one who noticed the irony that in the same week that [Premier] Christy Clark announced this new drug policy to cover these treatments, the French government took Champix off the formulary," Cassels said.
"When a government takes a major drug off the formulary - which says we don't believe it's safe or effective - that's something you have to listen to."
A four-day hearing to certify the class-action suit representing Clow, Parker and approximately 200 others is scheduled for May 28 in Toronto. A similar multi-district action litigation in the United States is at the discovery stage, with its first test case scheduled for October.
Pfizer said it would not quantify the number of lawsuits related to Champix nor comment on the litigation to begin May 28.
The company did confirm that the cost of the drug is reimbursed by governments throughout Canada with the exception of the Atlantic provinces.
Worldwide sales of the drug were reported at $755 million in 2010.
Last month, the B.C. Ministry of Health said more than 100,000 residents had ordered nicotine gum, patches or pills through B.C.'s smoking-cessation program since September. There were 25,500 prescriptions written for Champix and 3,500 for Zyban, which is associated with far fewer adverse events.
Dr. Curt Furberg, a professor of public health sciences at Wake Forest Baptist Medical Center in North Carolina, co-authored a recent study that urged the U.S.
Food and Drug Administration to update its warnings to say the psychological risks of the drug exceed those of nicotine-replacement therapies and competitor Zyban.
Furberg said that among all the treatments available for smoking cessation, Champix "is the worst."
"I stand behind my view that Champix is one of the most harmful drugs on the market, and that the long-term benefit (smoking cessation after 12 months) is very modest," Furberg wrote in an email.
After seeing what happened to his brother, Parker said he is incensed that the province is making the drug available to British Columbians: "Why should they think there's any risk if the B.C. government is saying it's OK. It's just sad."
ceharnett@timescolonist.com
We thought you might also be interested in..