Ex-Island pastor accused of sex crime
May 16 2012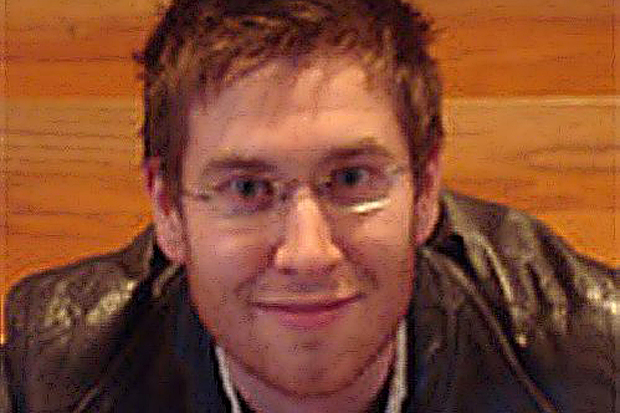 Ira Parmenter is charged with sexual exploitation.
Photograph by:
Handout , timescolonist.com (May 2012)
A youth pastor who worked for years in Colwood has been charged with a sex crime for allegedly having an inappropriate sexual relationship with a teenage girl from the church.
Ira Parmenter, 33, was charged with sexual exploitation on April 19. A search warrant was issued and he was arrested in Grand Falls Windsor, N.L., on May 11.
The girl's mother called West Shore RCMP in April 2011 to report her daughter had a sexual relationship with the pastor between July 2007 and November 2008 when the daughter was 16 and the pastor 28, said the detachment's spokesman Sgt. Max Fossum. The mother became aware of the relationship only after it ended.
However, Colwood Pentecostal Church was aware of complaints soon after the pastor left the church in 2009, but did not report them to RCMP. Parmenter was a youth pastor at Colwood Pentecostal Church from 2003 to 2009.
Lead Pastor Al Funk said he hired Parmenter after he graduated from Vanguard College, a Bible college in Edmonton. "He seemed like a great guy. He was a great guy," Funk said.
Parmenter left the church in 2009 of his own accord. "Shortly after he left, we began to hear some things about - some complaints," Funk said.
"That came out in bits and pieces over an extended period of time."
Funk would not say whether the church contacted the RCMP about these complaints.
Fossum said the church did not contact the detachment. "The first we heard about it was [from] the mother," Fossum said. "If the church heard complaints, of course we'd like to see what they had, because that could be evidence."
Funk, who was Parmenter's direct supervisor, said he never noticed any strange or concerning behaviour. "I never noticed any behaviour which would have made me suspect where this has ended up," Funk said.
Parmenter's wife, Rochelle, also worked at the church, running the children's program.
Parmenter was working with people ages 13 to 25, leading weekly meetings and planning retreats such as camping trips or trips to out-of-town conferences.
Funk couldn't answer whether Parmenter would have been alone with any youth during these retreats, saying that was part of the police investigation.
Funk praised Parmenter in an October 2008 article for B.C. Christian News, saying: "We have a successful youth program that is run by Ira Parmenter - a great youth pastor."
The church has a policy to check criminal records, Funk said, and if Parmenter had one, he would not have been hired.
Funk said the church is focused on offering counselling for anyone affected by news of the charges.
"We're very saddened by what's happened," Funk said. "We continue to provide ongoing support for anyone who has been impacted by this."
Mounties are working with church management as the investigation continues, Fossum said.
West Shore RCMP have not received any similar complaints relating to Parmenter, but are asking anyone with information to contact police.
Parmenter has been released on a promise to appear in Western Communities court on June 21.
He was required to surrender his passport and released on strict conditions not to be in the company of any female younger than 18 without another adult present.
kderosa@timescolonist.com
We thought you might also be interested in..