2009 Sooke hotel deal comes under scrutiny
May 16 2012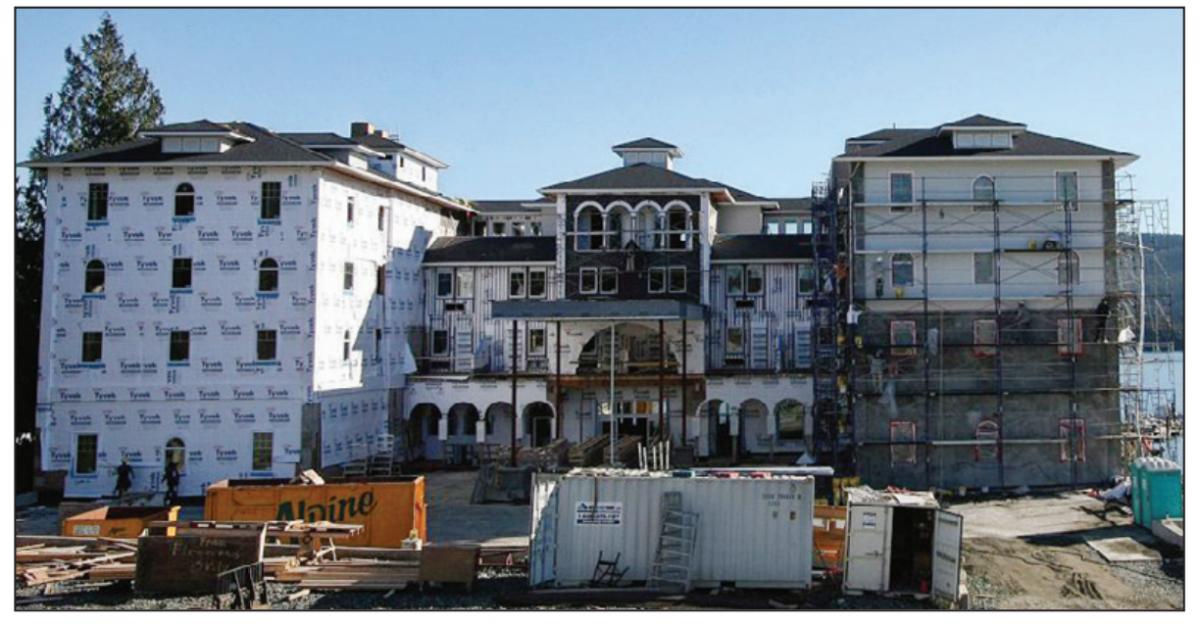 Sooke councillors say they were unaware of a deal with the Prestige Hotel, seen here in 2010 while it was under construction, that saw the resort defer $660,000 in development costs.
Photograph by:
Adrian Lam, Times Colonist , Times Colonist
Two-term Sooke councillors say they were unaware of an agreement municipal staff made in 2009 to defer $660,000 in development costs for the owners of the Prestige Hotel.
The $50-million waterfront resort and conference centre opened last year, but reports uncovered by the current council show Kelowna-based Prestige Hotel and Resorts did not pay its fees before moving ahead with construction.
Councillors in office at the time of the deal - Herb Haldane, Bev Berger and Maja Tait - said at Monday's council meeting that they were not aware of the agreement signed by Evan Parliament, the municipality's chief administrative officer.
Staff would not talk about the agreement, saying Mayor Wendal Milne appointed himself the only spokesman for the city.
"All we can say is that development cost charges were not recovered for the Prestige Hotel," Milne said. "We want to sit down with the lawyers and the folks involved and see how we can deal with it."
Haldane blamed an "inner circle" of politicians on the previous council for approving the deal despite legal advice cautioning them not to.
Former councillor Sheila Beech could not remember the specifics of the deal, but said everyone should have known about it.
No other former councillors could be reached for comment.
The council of the day agreed to rent conference centre space at the hotel for an annual fee of about $300,000 over five years.
What councillors did not know at the time, they say, was that the first years of those payments would go toward Prestige's development cost charges.
However, the agreement may be illegal under the province's Local Government Act - something the district's lawyers warned at the time, said Milne.
Prestige representatives had not been informed about council's claim that the deal might be illegal when contacted Monday.
"My understanding is that the previous council's agreement was checked by their legal counsel," said Tanya Stroinig, Prestige's vice-president of operations. "Anything further than that, I have no comment."
B.C.'s Ministry of Community confirmed that development cost charges are usually paid when a building permit is issued, but did not clarify whether the type of deal made in Sooke was legal.
"Developers can elect to pay some development cost charges by instalment as long as they have paid the entire amount within two years," according to a ministry statement. "We cannot provide an opinion about whether the actions taken by a local government are legal."
Sooke solicitors are examining the agreement and will advise council.
dspalding@timescolonist.com
We thought you might also be interested in..