Traffic beat heats up for summer
May 16 2012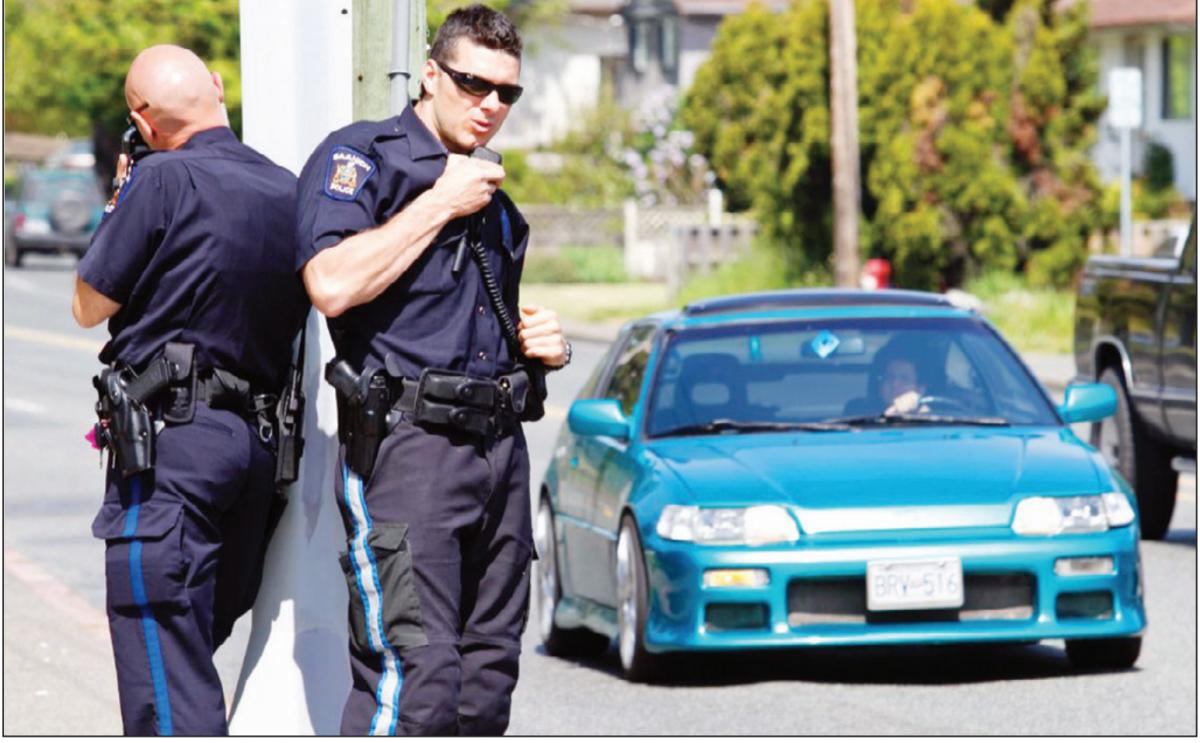 Saanich Police Const. Richard Burdett, left, and Const. Cory Scott monitor traffic at the Quadra Street-McKenzie Avenue intersection on Tuesday.
Photograph by:
Darren Stone, Times Colonist , Times Colonist
Saanich police officers were out in force at the Quadra-McKenzie intersection Tuesday ticketing people for everything from talking on cellphones to running red lights.
"We know that this intersection, Quadra and McKenzie, is one of the worst in the province and we're here today looking for violators," said Sgt. Dean Jantzen.
Police were looking for people using electronic devices, running the light, failing to wear a seatbelt or failing to yield for pedestrians or cyclists, he said.
About eight officers were at the intersection Tuesday morning. The special enforcement is part of an intersection safety campaign the department is running throughout the month, Jantzen said.
The campaign is just one of many motorists should be aware of as warmer weather hits.
This morning, members of the Capital Regional District traffic safety commission are planning to launch a six-week education and enforcement campaign regarding motorists and emergency workers.
Three years ago, the Motor Vehicle Act was changed to require drivers to slow down when approaching any emergency vehicle stopped at the side of the road, and, if safe to do so, to also change lanes.
However, traffic counts conducted by the commission indicate that few motorists are complying.
More than 40 emergency workers have been killed or injured while helping people on B.C. roads since 2001.
bcleverley@timescolonist.com
We thought you might also be interested in..