Province silent on crime costs
May 17 2012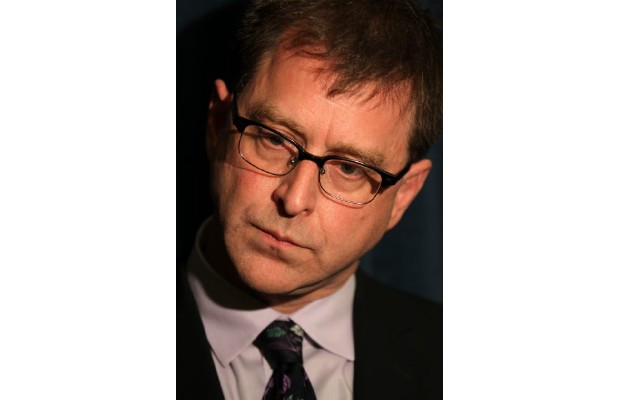 Adrian Dix: "They have the information, and they're not providing it."
Photograph by:
Bruce Stotesbury , timescolonist.com (May 2012)
B.C. is refusing to say how much Ottawa's omnibus crime bill will cost the province in additional inmates, jail space and police officers, despite months of questions.
Justice Minister Shirley Bond dodged the issue at the legislature Wednesday, saying her government is still examining the impact of the federal changes.
Opposition New Democrats accused her of withholding financial figures she's had for at least six months.
The federal Conservative government introduced its tough-on-crime legislation, Bill C-10, last September. It passed in March.
The legislation increases penalties for sexual offences against children and drug crimes, requires courts to consider adult sentences for youths convicted of serious crimes, and prevents conditional sentences in some cases.
Several provinces have complained the changes will cost millions in extra jail space to accommodate longer sentences and more inmates in provincial facilities. Ontario has pegged its costs at $1 billion, while Quebec has said it will cost $600 million. Both provinces have said Ottawa should help pay the bill.
But B.C. has refused to make its financial estimates public, despite Premier Christy Clark saying last November she was "concerned about the cost."
A briefing note for Bond on costs of the federal omnibus bill, dated Nov. 3, 2011, had sections titled "Predicted Costs" and "British Columbia Costs," but the figures were redacted by the government.
"Could the minister explain why she doesn't share that information?" NDP leader Adrian Dix asked Wednesday.
"Just share the information, the briefing note that she has. It has been requested by the media. It has been requested by British Columbians. It has been requested by the opposition. Why doesn't she share her best information with the people of B.C.?"
Bond sidestepped the request and said it is difficult to predict sentencing trends when both crime and incarceration rates are down in B.C.
"We have no way to accurately assume how Bill C-10 will be translated, either on the street or in the courts," she said.
Dix said he thinks the B.C. Liberals are "stuck in their own federal-provincial politics" with the Conservatives in Ottawa, instead of informing the B.C. public about key costs.
"They have the information, and they're not providing it," he said.
Bond said she is continuing to discuss the issue with her federal counterparts.
rshaw@timescolonist.com
We thought you might also be interested in..