Saltspring woman's battle ends in tears of joy
May 18 2012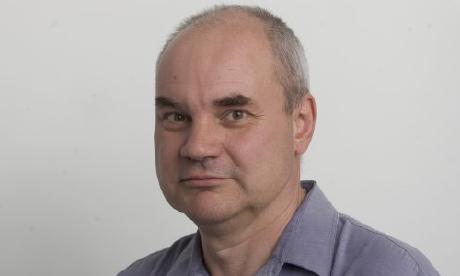 Jack Knox
Photograph by:
Staff , timescolonist.com
Jennifer Lannan's fight to bring her husband to Canada appears almost over.
The 30-year-old Saltspring Island woman finally won her battle at an immigration appeal hearing in Vancouver this week, MP Elizabeth May at her side.
May was ecstatic, but Lannan sounds more muted - happy about the result, but frustrated by the route it took to get there.
The question now, after three years of bureaucratic stumbling, of a father missing the birth of his child, of lives stuck in neutral, is why the 30-year-old Saltspring Island woman had to wrestle her own government in the first place. "I feel like what I've been through in the past few years wasn't necessary," she said.
The sad thing is that Lannan's story isn't rare. In fact, the federal government plans to simply dump a massive backlog of 280,000 immigration cases.
Lawyers for would-be immigrants announced Thursday they would challenge the Conservatives' move, which would wipe out applications filed before 2008 under Canada's skilledworker program.
May, the rookie member for Saanich-Gulf Islands, sees the human cost. "My caseload in my constituency, which is hardly an ethnically diverse one, is 80 per cent immigration files - and 80 per cent of those are heartbreakers."
That includes Lannan's story, which you might recall from earlier columns. It goes back to 2007 when Lannan, who was teaching English in South Korea, met Nigerian national Johnson Emekoba, who was running an export business there.
They married in Nigeria in 2008. Lannan then returned to Canada to begin the process of bringing her husband here. Her application to sponsor him was approved three years ago today.
It took a year for Canada's immigration office in Ghana, where the region's applications are processed, to look at the file, but all seemed fine when Lannan and Emekoba reunited in the West African country for an interview in May 2010.
They volunteered that Emekoba had fudged some paperwork when dealing with South Korean immigration rules, but Canadian authorities didn't seem bothered by that. In fact, the young couple felt sufficiently encouraged to conceive a child.
Then the process went sideways. Questions they thought they had answered were asked again, letters slowly ping-ponging back and forth in excruciatingly sluggish exchanges that took months to complete.
Emekoba was still stranded halfway around the world when baby Gerard was born the day after Valentines 2011 in Saltspring's Lady Minto Hospital.
It took until last fall for Canada to finally declare Emekoba inadmissible because of that dodgy paperwork, lumping him in with the axe murderers and horse thieves despite the absence of a criminal record. It took until Wednesday for the appeal of that decision to be heard.
By this time, Lannan had gone to May. The MP flew to Vancouver from Ottawa for Wednesday's hearing, then caught the red-eye back to the capital to - here's irony - present an amendment to a Conservative immigration bill on Thursday.
The women showed up at the appeal armed for battle, but found the other side waving an olive branch.
Seems immigration authorities had no record of the detailed arguments Lannan's lawyer had sent last summer. The adjudicator was told the immigration minister would be happy to see Emekoba admitted on compassionate and humanitarian grounds.
So, after a few perfunctory questions to Emekoba over a wonky phone connection to Nigeria, it was over.
"I cried tears of joy," May said.
"She gave me the biggest hug," Lannan confirmed.
Now it's a matter of applying for Emekoba's temporary resident permit. "Seeing as Conrad Black applied for his from prison, it shouldn't be a problem," Lannan said.
It won't be easy restarting stalled lives, though.
The family were last together in July, meeting in China, where Emekoba, 35, does business. Lannan has been living as a "pseudo single mom," juggling a parttime job at Salt Spring Coffee with the hunt for daycare.
"We've been locked into this weird limbo, and likely unnecessarily," she said, trying to talk on the phone while 15-month-old Gerard poked at her eyelashes, his newest fascination. "It seems like this should have been over last year."
Against this background, 60 new Canadians from 22 countries took the oath of citizenship at CFB Esquimalt on Thursday, one of those happy ceremonies where the Maple Leaf flies proudly. Wonder how long it took the newcomers to get here, and if they know they won the lottery.
jknox@timescolonist.com
We thought you might also be interested in..