Vulnerable mothers and babies to get vital help
May 20 2012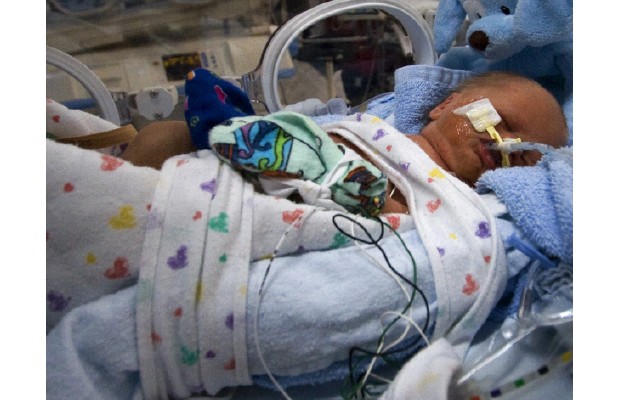 HerWay Home is designed to help vulnerable women and their babies access health and social services.
Photograph by:
Darren Stone , timescolonist.com (May 2012)
More than 200 babies are born at Victoria General Hospital each year after being exposed to harmful substances during their mothers' pregnancies, usually through addictions.
Many of the babies have fetal alcohol spectrum disorder and other special needs, requiring treatment that can cost more than $1 million over a patient's lifetime.
Their problems have been the impetus for a new program, HerWay Home, set up to help vulnerable families in Greater Victoria.
Health-care workers view pregnancy as a "window of opportunity" when women are more open to change or working with care providers to improve their health and the health of their babies, said Lenora Marcellus, an assistant professor of nursing at the University of Victoria.
"Studies show that women who participate in these non-judgmental, wraparound programs are able to focus on their own health and the well-being of their baby, and have a greater chance of successful transitioning to healthy parenting," Marcellus said.
The lifetime cost of treating a person with FASD is estimated to be $1.5 million, she said.
Marcellus has worked for Vancouver Island Health Authority off and on since 1990, including time in neo-natal intensive care, and with the Ministry of Children and Families. She began to focus on a group of women who led complex lives and required help beyond what was offered.
There are a number of independent and government-run programs for pregnant women, new mothers and babies, but the HerWay program is aimed at women who cannot navigate the system to get what they need or feel too
judged to partake. There is also a fear that their children will be taken from them by the government.
"We have a lot of fabulous services in Victoria, but you have to go there and there and there to access them," Marcellus said. "These services will come together and wrap around a woman."
Spearheaded by VIHA in partnership with the Ministry of Children and Family Development and funded by the Queen Alexandra Foundation for Children - $3.3 million over five years - the family-oriented clinic will offer a wide range of health and social services for the city's most vulnerable pregnant women and their newborns.
In its initial phase, the program will have at least two full-time personnel - a receptionist and a program manager, who will co-ordinate public health nurses, nutritionists, alcohol and drug and mental-health counsellors, midwives and income assistance workers involved in the program.
Similar pregnancy outreach programs in Toronto and Vancouver have made a difference for mothers, who are often coping with a combination of problems including unsafe housing, inadequate nutrition, abuse and substance addiction.
"We're not starting this program from scratch," Marcellus said. "It's based on other highly successful programs across Canada."
The program - four years in the making - is scheduled to start by the end of the summer.
Negotiations are underway for a clinic site close enough to downtown Victoria to be accessible but not so close that mothers are drawn into any unhealthy or illegal activity in the core.
HerWay Home is expected to serve about 100 people in its first year, mostly clients referred by community care providers. ceharnett@timescolonist.com
We thought you might also be interested in..