Woman, 70, killed in fall off Hornby Island cliff
May 21 2012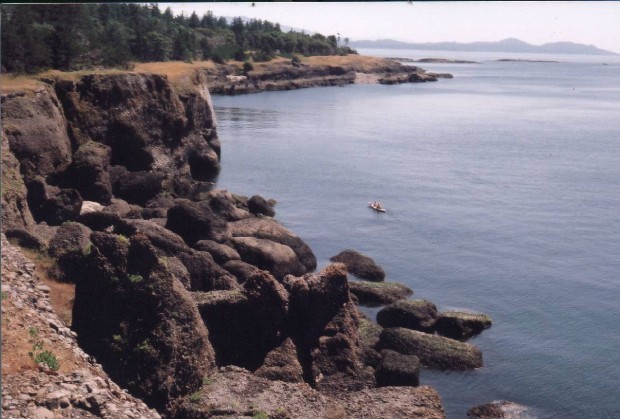 The quiet shoreline of Hornby Island's Helliwell Bluffs.
Photograph by:
Valerie Berenyi , Postmedia News
A 70-year-old Vancouver Island woman died Saturday afternoon when she fell almost 20 metres off a cliff in Helliwell Provincial Park on Hornby Island.
The woman was wedged between two boulders and pronounced dead just after emergency responders arrived in a sweeping effort to rescue her, police said.
She had been walking along a trail in the park with family and friends just after 3 p.m. when she lost her balance and fell to the rocky ground below, said Const. Chris McMillan of the Hornby Island RCMP.
Two civilian boaters got to her first, but fire rescue crews, police, the Canadian Coast Guard and a B.C. Ambulance helicopter arrived shortly after.
On Sunday, RCMP investigators were not releasing the woman's name.
"All efforts were used to attempt to save her," McMillian said. "But unfortunately, she died."
The victim suffered major trauma in suffering multiple injuries.
Hornby is a northern Gulf Island, roughly parallel with the Comox Valley. The park is located on a headland at the southeast end of the island.
dspalding@timescolonist.com
More to come.
We thought you might also be interested in..