B.C. Ferries traffic rises on major routes over long weekend
May 24 2012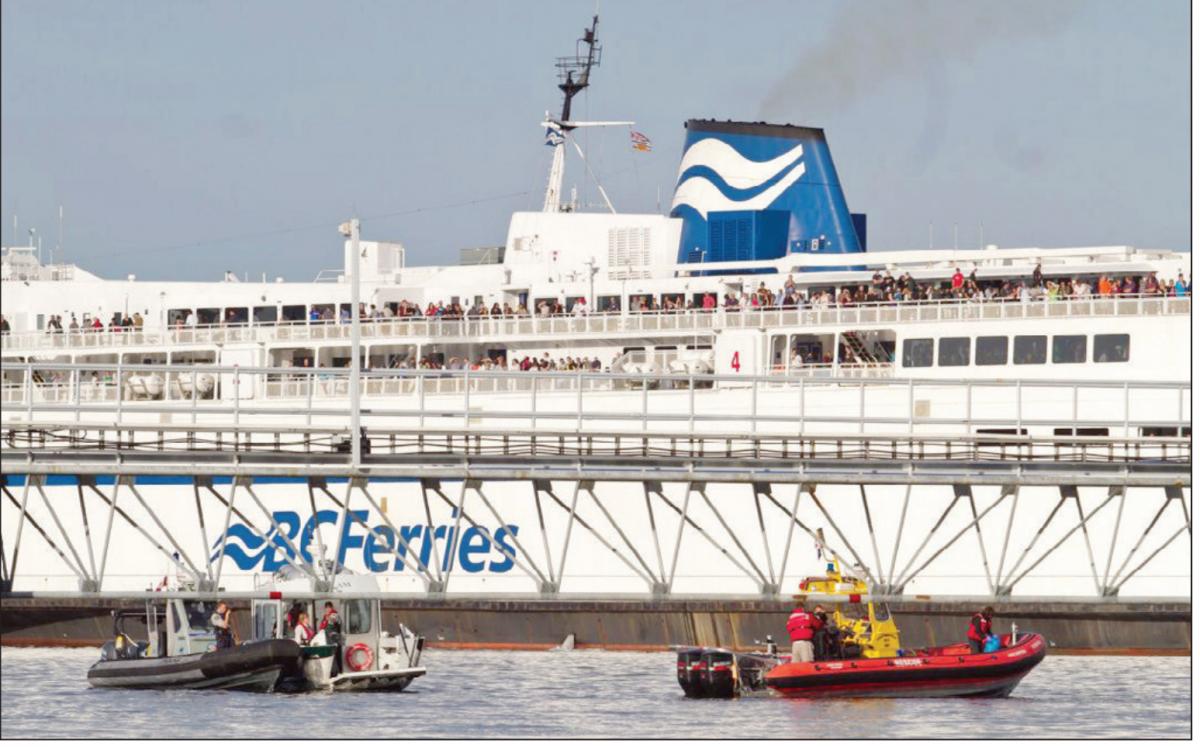 Despite the Queen of New Westminster undergoing repairs over the Victoria Day long weekend, B.C. Ferries says vehicle and passenger traffic was up over last year.
Photograph by:
Darren Stone, Times Colonist , Times Colonist
After a rough Victoria Day long weekend, some good news has drifted in B.C. Ferries' direction.
The Queen of New Westminster spent much of the weekend undergoing repairs, but the ferry system still recorded an increase in vehicle and passenger traffic over the same period last year on its three major routes - Tsawwassen-Swartz Bay, Tsawwassen-Departure Bay and Horseshoe BayDeparture Bay.
The jump wasn't huge - about 2.6 per cent in vehicles and 0.4 per cent in passengers on the three routes - but it was enough to bring a smile to Ferries officials.
"We were very pleased to see those numbers," said Ferries spokeswoman Deborah Marshall. "It's a very positive sign. Do we know if the whole summer's going to be positive? We're certainly not sure at this point."
The long-weekend statistics took in five days, from Thursday to Monday.
On just the Tsawwassen-Swartz Bay route, traffic was up 2.2 per cent in vehicles and 0.6 per cent in passengers. That amounted to approximately 620 more vehicles than last year's 27,920, Marshall said.
B.C. Ferries hopes for another strong showing this weekend with Friday's start of the annual CoastSaver fare program. The program will be in effect on the major routes through June 25 for Friday-Monday sailings, with savings of more than 37 per cent for a passenger vehicle and driver - dropping a one-way fare to $39.95.
Adult passengers will cost $9.95.
Marshall said the program gives customers a break and also aims to generate ridership.
jwbell@timescolonist.com
We thought you might also be interested in..