B.C. considers uncorking restaurants with BYOB
May 26 2012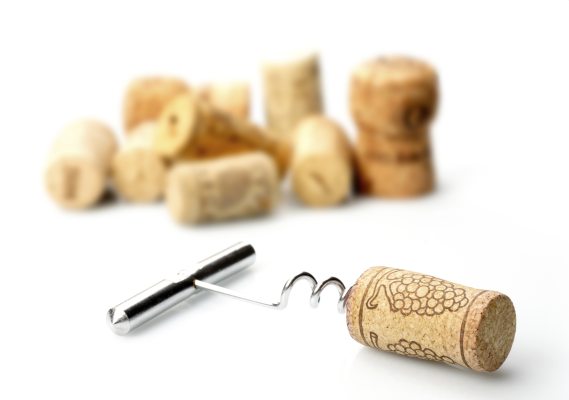 The B.C. government is considering allowing restaurant-goers in the province to BYOB — bring your own bottle of wine, that is.
Photograph by:
' , iStock
The B.C. government is considering allowing restaurant-goers in the province to BYOB — bring your own bottle of wine, that is.
The practice — which is presently illegal — involves patrons bringing their own wine with them when they visit restaurants. The restaurants then charge a corkage fee, which is essentially a service fee to open and serve the bottle. Other Canadian provinces like Nova Scotia, Alberta, Ontario and Quebec already allow BYOW.
Minister Rich Coleman's office, whose ministry is responsible for liquor sales, refused a request for an interview Friday.
Ministry spokeswoman Sandra Steilo said in an email response that "allowing customers to bring their own wine to restaurants is one issue the province is considering as we continue to review our liquor policies. No decisions have been made at this time."
Although the introduction of the policy is not set in stone, some B.C. restaurants and organizations are lining up in support of BYOW.
"We are totally in favour of it, and we've written the government and said 'Let's get on with it,'" said BC Restaurant and Foodservices Association president Ian Tostenson.
Tostenson said BYOW encourages people to "think about dining out in a different way and maybe more frequently ... it might give them a reason to sort of head out and celebrate," and save money at the same time.
Restaurants, Tostenson continued, shouldn't worry about losing money because the corkage fee allows them to reclaim any profit they would have made from selling their own wine.
When asked what a reasonable corkage fee would be, Tostenson said the average he's observed in the US is $15-20 per bottle.
Although Tostenson supports the practice, the restaurant industry is split on BYOW, according to Canadian Restaurant and Food Services Atlantic vice-president Luc Erjavec.
"Some really like it, some don't like it at all," he said.
Restaurants can outright refuse patrons who ask to bring in their own wine, even if it is legal. Restaurants that are not fans of BYOW may set higher corkage fees — upwards of $25 per bottle, said Erjavec — to discourage people from bringing their own wine. Other restaurants that favour the practice may use corkage as a marketing tool.
"If it's a slow Tuesday night in February, people will say no corkage fee on bring your own wine to get people into [their] restaurants," said Erjavec, who said the average corkage fee in Canada is $10-15 per bottle.
In Ontario, where BYOW was introduced in 2005, corkage fees can range from nothing up to $60 per bottle.
Mike Bernardo, the sommelier at Vij's restaurant in Vancouver, said he thinks BYOW is "a great idea," especially for patrons who are celebrating a special occasion. However, Bernardo said there are some practices he would want to avoid.
"You could bring something in as long as it's not available on our wine list," he said. "We'd (also) want to avoid having people come in and say 'Oh, here's a $10 bottle of wine because I didn't want to spend much money on it.'"
Bernardo said he would consider charging approximately $30-$50 corkage fee per bottle, although he stressed Vij's would need to look into the matter before setting a fee.
knursall@vancouversun.com
We thought you might also be interested in..
Notice
: Undefined index: event in
/home/viccity/public_html/v2/content.php
on line
67