War hero to PM: Know your extremists
May 26 2012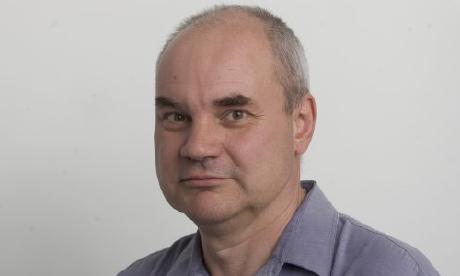 Jack Knox
Photograph by:
Staff , timescolonist.com
Trevor Greene's voice comes down the phone line hoarse, intense.
He thought it was a joke, he says, when he read that Stephen Harper and the Conservatives were calling environmentalists terrorists and extremists. "I faced real terrorists in Afghanistan," he says. Slapping the extremist label on pipeline opponents is an affront.
So Nanaimo's Greene, one of the best-known, mostadmired Canadian soldiers to return from the War on Terror - the real one - penned a blistering piece condemning the prime minister and his government for muzzling dissent on environmental issues.
"The Canada I went overseas to fight for was a tolerant and open society, always striving to do the right thing, and to bring to the world a sense that tomorrow can be better than today," Greene wrote in the Toronto Star.
"Today, though, the government in Ottawa seems to want to throw all that out the window. Stephen Harper's vision of Canada seems to begin, and end, in the tarsands, and everything else be damned. Tolerance is redefined as applying only to anyone who agrees with that vision. Everyone else is 'radical,' an 'extremist,' or even included in his government's new program battling terrorism.
"This is an insult to those of us who have fought, and sacrificed for our country, against real radicals, real extremists and real terrorists.
"When I read about ministers of the Crown attacking and smearing heroes like David Suzuki, who are trying to put us on a more sustainable pathway, I wonder what's happened to Canada."
Greene's story has been told many times. A captain in the Vancouver-based Seaforth Highlanders, he deployed to Afghanistan in 2006. On March 4 of that year, he sat down with a group of village elders. After removing his helmet - commonly done as a sign of respect - he was struck from behind by a 16-year-old Taliban adherent swinging a crude axe. The blow cut his brain almost in half.
At first, it was feared that Greene would never emerge from his coma. He did, but was confined to a wheelchair, robbed of the ability to move his limbs or speak.
Years of rehabilitation followed - as did, in 2010, his marriage to wife Debbie, the mother of their daughter Grace and the child they are expecting this summer.
The journey is documented in the Greenes' March Forth, a book whose proceeds will fund teacher training for women in war zones. "I'm doing well," he says, on the phone from Nanaimo. Every week sees new personal bests in strength, balance, endurance.
But he is angry about Harper's apparent contempt for those whose views on the environment differ from his own. "It's a democracy," Greene says. "There should be yea-sayers and naysayers."
Harper should be drawing on, not vilifying, those with environmental expertise. "I think he is creating an imaginary enemy here. He should be talking to them, not muzzling them, not branding them as criminals."
Instead, the Conservatives have launched a smear campaign that implies, without proof, that sinister foreign interests are pulling the strings of pipeline opponents, and that tries to bully opponents into silence by threatening their charitable status.
The list goes on: The dismantling of the non-partisan business and environment panel that insisted on presenting the government with evidence it didn't want to see. The gutting of the Fisheries Act to clear a path for the pipelines. The greasing of the environmental-assessment process for the same purpose. The weakening of endangered-species protection. The muzzling of federal scientists, who since 2007 have been barred from speaking to taxpayers - or even politicians - without permission. The deep-sixing of frontline staff who monitor ocean pollution (previously content to choke off the flow of scientific information, the Conservatives are now ending the collection of it, too). And on and on.
Environmentalists have sputtered about all of this, not that Harper seems fussed about being ripped by the eco-hippies. That's only to be expected, like Canucks fans booing the Bruins.
But when a respected, courageous, wounded war hero adds a voice that the real extremists couldn't silence, the prime minister should listen.
jknox@timescolonist.com
We thought you might also be interested in..