Rents could drop on new units
May 29 2012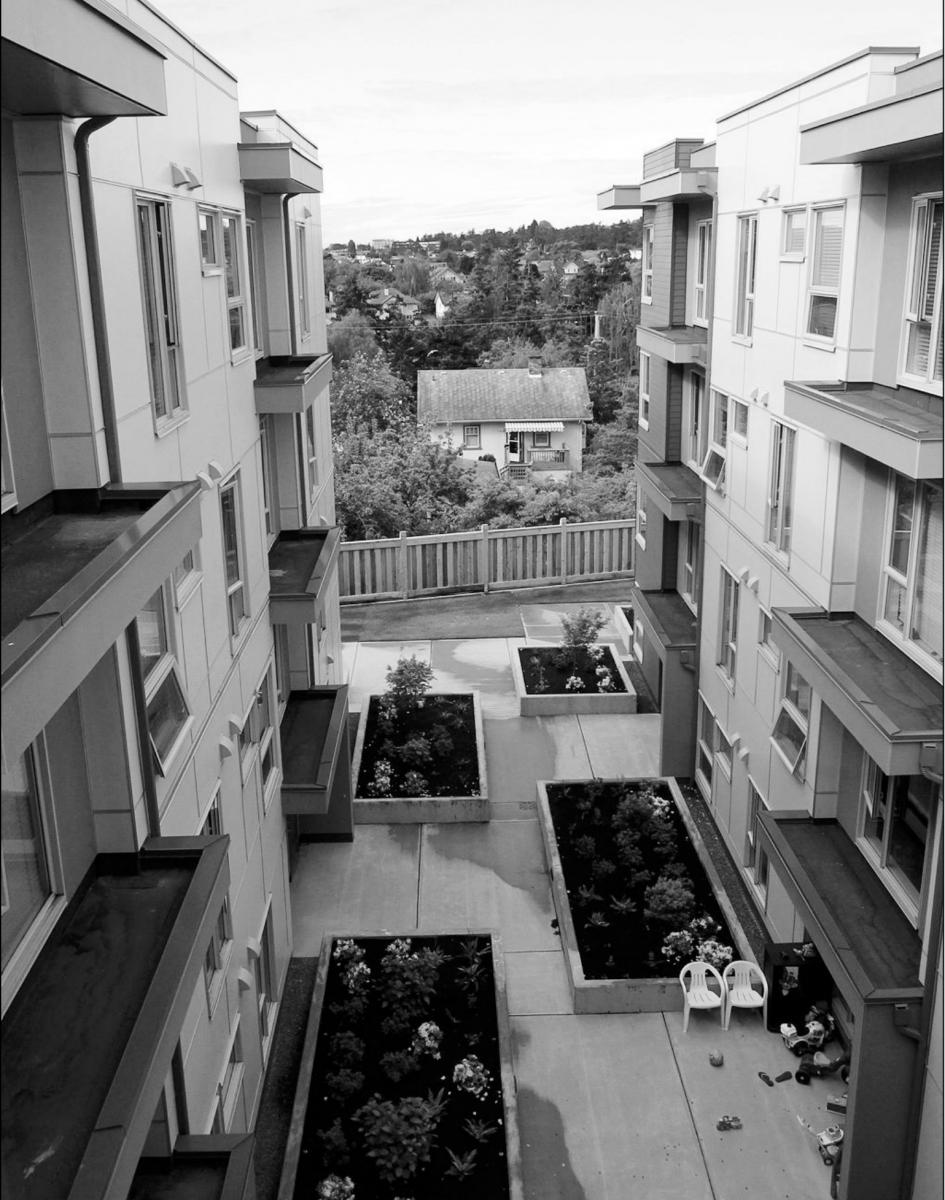 The mostly two-bedroom units at Loreen Place at 21 Gorge Rd. E. average about 730 square feet and rent for between $875 and $1,300 a month.
Photograph by:
Adrian Lam, Times Colonist , Times Colonist
The hope for Victoria's newest affordable rental-housing project on Gorge Road East is that rents will eventually drop as the mortgage decreases.
"Rents will come on as low as we can, given the mortgage and the cost of construction, and over time, the rents will go down relative to the market," said Kaye Melliship, executive director of the Greater Victoria Housing Society.
In fact, a sizable donation has already enabled the non-profit, which built Loreen Place at 21 Gorge Rd. E. with the Greater Victoria Rental Development Society, to reduce rents on about 15 of the 52 units.
The $20,000 donation from a private foundation resulted in some of the rents dropping $200 or $275, she said.
"So it's quite a bit, actually. We just spread the money as much as we could."
The spanking-new units average about 730 square feet. All but one are two-bedroom/one bath units that rent for between $875 and $1,300 a month. (The lone one-bedroom unit rents for $800 a month.)
All the units have wood flooring and most have kitchen islands and a small dining nook. There are laundry facilities on each of the four floors and underground parking.
About 35 families have already moved in and the 52-unit apartment complex is expected to be fully rented by September.
In order to qualify, at least one member of the family must be working, but family income can't be above $65,000.
"We've had to turn away a few households, because if you think of two lower-income people [making] $35,000, that's $70,000. But we haven't turned that many people away," Melliship said.
Loreen Place fit the bill for Leading Seaman Kirk Allick, 31, and his partner Verica Yovanovich, 23, who are expecting a baby in August. The couple had been looking at a variety of units that were child-friendly when they came across Loreen Place.
"You can't go wrong with brand new," Allick said, while the couple waited Monday to pick up the keys to their new home. "We looked at a bunch of places - mostly basement suites," he said. "When I phoned this place, I asked if this was a place where people who are expecting could live. As it turned out, it seems like the perfect place."
Loreen Place is the first project developed through a partnership between Greater Victoria Housing Society, which operates it, and the Greater Victoria Rental Development Society, which was responsible for development.
The two non-profits coown the building.
The project was funded through $26,000 from Canada Mortgage and Housing Corporation, $370,000 from the City of Victoria and $370,000 from the Capital Region Housing Trust Fund. The balance was mortgaged.
The goal of Loreen Place is to provide affordable family housing for young people starting out or for people upgrading their education. Another such project is planned next door at the site of the Friendly Inn, 35-39 Gorge Rd. E., which the non-profit has optioned.
The plan there is to build a 68-unit complex and five strata townhouses. Victoria council has given support in principle to a $680,000 grant.
Greater Victoria Housing Society operates 14 apartment buildings and townhouse complexes in the capital region.
Pembroke Mews, a 25-unit complex located at 2014 Government St., near Pembroke Street, saw its first tenants in February. Residents there must have annual household earnings of less than $35,000 and pay between $580 and $750 a month in rent.
bcleverley@timescolonist.com
We thought you might also be interested in..