Former Times Colonist staffer honoured by UVic
May 30 2012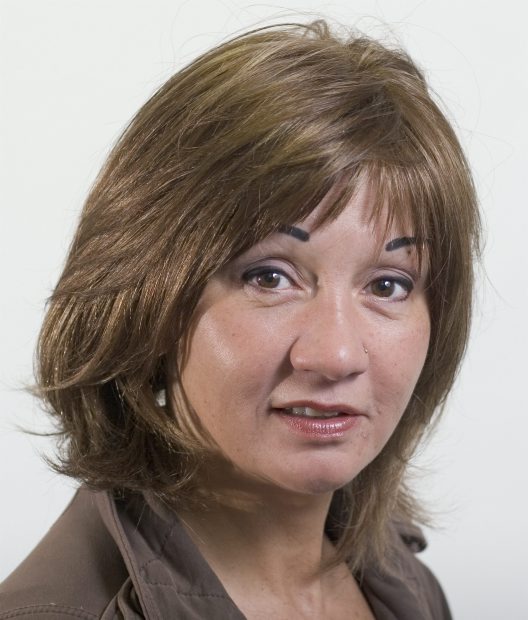 Jody Paterson, a voice for vulnerable people.
Photograph by:
Times Colonist , timescolonist.com (May 2012)
Longtime Times Colonist staffer Jody Paterson is one of five people who will receive honorary degrees during the University of Victoria's spring convocation ceremonies in June.
Also being recognized are Tl'azt'en Grand Chief Edward John, engineer David Sanborn Scott, physician Dr. Henry Shimizu and filmmaker Anne Wheeler. Spring convocation runs from June 11 to 15.
The recipients were selected from nominations made to the university senate. Selection was based on their achievements and the level of inspiration they bring to graduates.
Paterson's tenure at the Times Colonist, during which she was a reporter, editor, columnist and freelance writer, included a strong component of social justice and a consistent effort to shine a light on issues affecting vulnerable people.
She spent time as executive director of PEERS (Prostitutes Empowerment Education and Resource Society) and was a strong voice for the safety of sex workers. She and her partner, Paul Willcocks, have moved to Honduras to do volunteer work.
"I can't imagine better validation for my community work, or a better excuse for coming home for a visit," Paterson said from Honduras. "It's such an honour to get this recognition."
John has worked to improve the lives of First Nations people. He earned a bachelor of arts degree from UVic in 1974 and a law degree at the University of British Columbia, before moving to Prince George and working on social-assistance and education programs for the Tl'azt'en First Nation. He also established Tanizul Timber, which has the only tree-farm licence awarded to a First Nation in B.C.
Scott will receive an honorary doctorate for his pioneering work on energy and sustainability. He created UVic's Institute for Integrated Energy Systems, which looks at fuel cells and other key research areas.
Shimizu's career as a professor and plastic surgeon includes the distinction of being one the country's first Japanese-Canadians to become a medical doctor.
In 1978, he was part of the first medical team in North America to successfully reattach a limb. Shimizu has been an active volunteer in retirement, including service with the Japanese Canadian Redress Foundation.
Wheeler has been making movies for over three decades. Her credits include A Change of Heart, Loyalties and Cowboys Don't Cry.
jwbell@timescolonist.com
We thought you might also be interested in..
Notice
: Undefined index: event in
/home/viccity/public_html/v2/content.php
on line
67