The greying of Vancouver Island
May 30 2012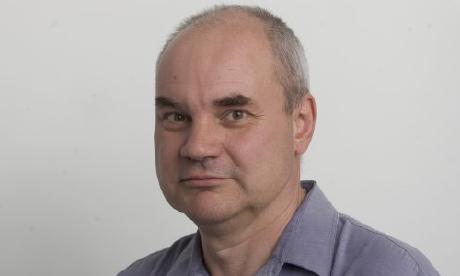 Jack Knox
Photograph by:
Staff , timescolonist.com
Victoria's George Jay Elementary library was packed Tuesday, wall-to-wall with a big, beautiful rainbow of kids crammed in for the finals of the school's annual Read For The Top competition.
They sat cross-legged on the carpet - a position that many of us couldn't get out of, let alone into, without a small crane and a great deal of encouragement - cheering as their classmates answered questions on Canadian kid-lit. It was a fun afternoon, not only for the students but for those of us who don't spend much time around children.
Which, according to the 2011 census figures released Tuesday, includes much of Vancouver Island.
From Greater Victoria to Nanaimo and Campbell River, the number of children is dropping everywhere. We all know about the Island's burgeoning population of seniors, but what about its loss of young people?
It is estimated that Canada's seniors will, for the first time, outnumber those under 15 by 2016.
Here in Retirement By The-Water, we crossed that bridge years ago - Greater Victoria has 21,000 more seniors than children.
The shift is particularly noticeable in the capital's core. The Greater Victoria School District has seen enrolment shrink from a peak of 32,000 to less than 19,000 today, even as the city's overall population has risen.
"The population might be growing, but the composition is clearly changing," says superintendent John Gaiptman. The waterfront developments of Vic West are geared to couples with kayaks, not kids, he notes.
Gordon Head residents are growing old in their empty nests. You don't see a lot of three-and four-bedroom houses built in the core.
Similarly, Saanich district enrolment has slipped steadily from about 8,500 a decade or so ago, and is expected to touch 7,000 before levelling out two or three years from now.
Families have chased housing prices to the West Shore, where the Sooke district is one of the few in B.C. to see an increase in enrolment - 9,200 today, with another 3,500 expected by 2026. The district has been growing by the equivalent of an elementary school every year.
But the West Shore is an exception. The number of children under four might be rising across Canada - the echo of the Baby Boom echo - but the demographics skew grey all over Vancouver Island, families having pulled up stakes when the fisheries collapsed and the mills closed. In their place are retirees or city dwellers who keep their vacation homes dark in the rainy months.
Smaller communities feel the loss of children the most. There's still minor hockey in Gold River, but the teams are co-ed; instead of fielding a full basketball team, the high school offers three-on-three tournaments. Schools in the southern Gulf Islands went to a four-day week eight years ago to save transportation costs.
Tahsis has 46 kids rattling around in a school built for 400, with the number expected to slip to 39 next year.
Some places - Union Bay, Echo Bay, Holberg, Quatsino - have lost their schools altogether. "That's an absolute last resort," says North Island superintendent Scott Benwell.
Silence a town's heart and the community eventually stops breathing. Might as well forget about attracting families, or jobs. That's why the school in tiny Woss, which once had an enrolment of 200 or so, remains open with just four students. A community without kids isn't really a community at all. Think Ryder Hesjedal is a big deal in Italy?
The first 10 pages of Monday's Gazzetta Dello Sport were devoted to Hesjedal and the Giro d'Italia.
The newspaper carried a map of Victoria and Vancouver Island and 14 photos of Hesjedal, including one showing him waving a Canadian flag attached to a hockey stick brought to Italy by his good friend and fellow Victoria Olympian Seamus McGrath on Friday.
McGrath bought the stick for $10 at the Canadian Tire in Langford, sawed it in three so he could stow it in his hand luggage, then taped it back together when he arrived in Milan.
jknox@timescolonist.com
We thought you might also be interested in..
Notice
: Undefined index: event in
/home/viccity/public_html/v2/content.php
on line
67