College boards row may be on its way to court
May 31 2012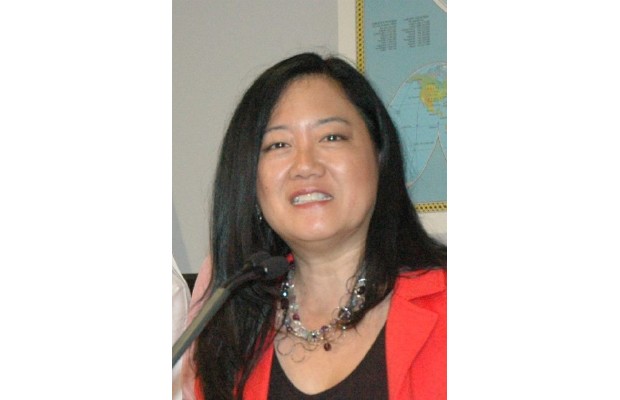 Naomi Yamamoto says the law is necessary to prevent conflicts of interest.
Photograph by:
Nanaimo Daily News , timescolonist.com (May 2012)
A new B.C. law that bans faculty union executives from sitting on university and college boards appears to be headed to court.
Vancouver Island University professor Dominique Roelants, who was forced to step down from the board of governors last week, said the legislation violates his constitutional right to freedom of association.
Roelants, a lawyer and computer science instructor, plans to join a constitutional court challenge being prepared by the B.C. Federation of Post-Secondary Educators.
"I'm not the only one that's affected," he said. "Basically, people who are in positions of leadership within the faculty associations are being asked to step down off of board positions."
Advanced Education Minister Naomi Yamamoto was unavailable for comment Tuesday, but she has defended the law as necessary to prevent conflicts of interest. She said union executives on boards of governors effectively represent their union and the institution at the same time.
"As a participating member of the board, a faculty or a staff member would be in a position to be privy to information that may be a benefit to them personally and could in turn be used against the institution during negotiations concerning terms and conditions of service, salary and benefits," she said during debate in the legislature.
But Cindy Oliver, president of the B.C. Federation of Post-Secondary Educators, said colleges and universities already have conflict of interest policies that work well.
"Don't tell me that some of the administrators sitting on the board aren't in a conflict when they're talking about issues, whether it's bargaining or anything," she said. "From time to time, people will be in conflict and you declare it. It works very well. It's worked well for a hundred years in this country, and all of a sudden this government thinks there's something wrong with it."
Oliver believes the Liberals are just being punitive.
"This government is not known to be particularly friendly to labour organizations, so we're just another one that they can pick off - or try to."
The federation is currently working with its legal team to prepare a court challenge. "We want to make sure we get all the data first and make sure that we have all the people who are being tossed off and being told, 'You can't be on the board anymore.' "
Oliver said instructors at Langara College and Emily Carr University of Art and Design, like Roelants, will be forced to choose whether to remain on the board of governors or sit on the union executive.
"People shouldn't have to make those choices," she said.
The NDP has promised to repeal the law if elected government next spring. Michelle Mungall, advanced education critic, said Tuesday it is no surprise that instructors and staff plan to challenge the law in court.
"But it's so sad to see that they have to go that route," she said.
Mungall said the law essentially brushes aside people who have dedicated years of service to their institutions. "We should be thanking them rather than punishing them."
lkines@timescolonist.com
We thought you might also be interested in..