Sketch of suspect in sex assault released
Jun 06 2012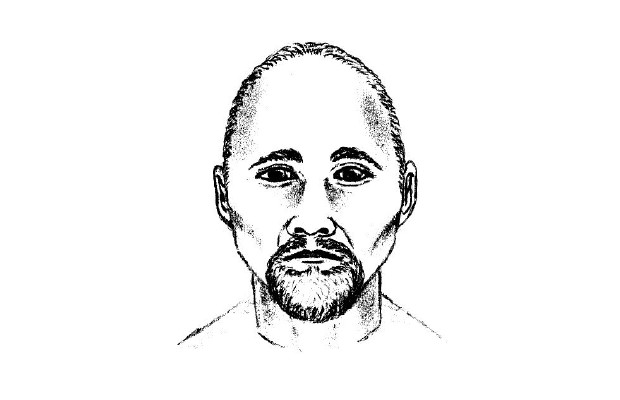 A sketch of the suspect in a May 31 sexual assault against an 18-year-old woman in Sooke.
Photograph by:
RCMP , timescolonist.com (June 2012)
Sooke RCMP have released a sketch of the suspect in a sexual assault against an 18-year-old woman.
The Sooke woman was attacked and sexually assaulted May 31 between 9: 30 and 10: 30 p.m. while walking through a park.
She managed to fight off the attacker and run away to call police.
Sooke RCMP had said the attack took place behind Sooke Elementary but now say it happened behind the baseball field at Art Morris Park, at the corner of Throup and Charters roads.
Mounties searched the area with a police dog but could not find the suspect.
The victim described her attacker as a man older than 30 with a thin build, dark buzz-cut hair, a dark moustache and goatee with some grey hair. He wore dark-coloured jeans with a belt and a light-coloured, stained T-shirt.
Anyone with any information is asked to contact the Sooke RCMP at 250642-5241 or Crime Stoppers at 1-800-TIPS (8477).
We thought you might also be interested in..