Money rolls in to fund pup's surgery
Jun 06 2012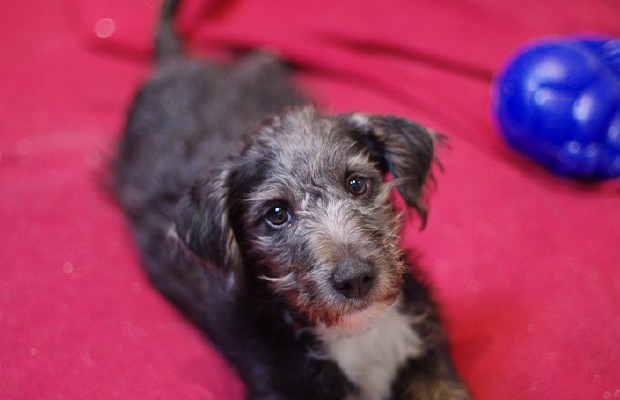 Taz, a 13-week-old mixed-breed puppy, needed an operation that, with follow-up care, was likely to cost about $4,000.
Photograph by:
BCSPCA , timescolonist.com (June 2012)
The story of a sick puppy has brought an outpouring of generosity from Greater Victoria residents.
By Tuesday afternoon, more than $2,000 had been contributed to the Victoria branch of the B.C. SPCA toward the cost of a liver operation for Taz, a 13-week-old puppy believed to be a border collie-poodle cross.
"People are incredibly generous," said Penny Stone, Victoria branch manager.
The cost of the liver shunt operation, which should result in a better supply of blood flowing to Taz's liver, is about $3,500, with another $500 needed to prepare the puppy for the operation and care for him afterward.
The surgery took place Tuesday and everything went well, Stone said.
"But we'll have to wait for about two days to see if the liver works properly," she said.
Taz was neutered at the same time. The puppy was surrendered to the SPCA by his owner because she could not afford the operation.
We thought you might also be interested in..