Low tides reveal beach secrets
Jun 06 2012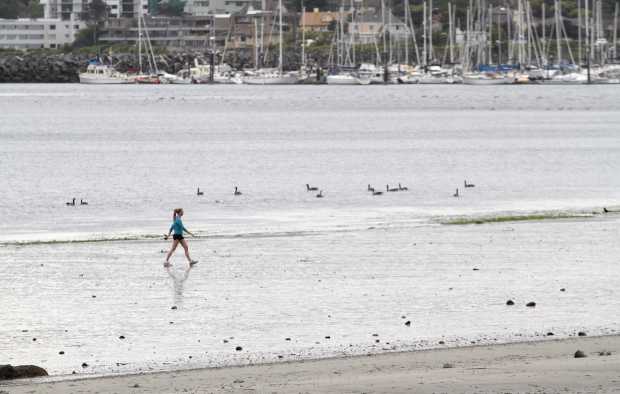 A woman walks along Willows Beach during a very low tide on Tuesday. Victoria is experiencing some of its lowest tides of the year this week.
Photograph by:
Lyle Stafford, Victoria Times Colonist , timescolonist.com June 5, 2012
Some of the lowest tides of the year are drawing beachcombers to the water's edge this week.
It's a great time to check out sea life and geographic features.
Low tides were happening around Victoria Tuesday from about noon to 1 p.m. and will happen again Wednesday around the same time, said Bodo de Lange Boom of the Canadian Hydrographic Service.
Low tides also occur in winter but they tend to happen in the middle of the night and they're not as low as summer low tides, he said.
"The lowest tides tend to be in the summer and the highest tides tend to be in the winter, and that's because of the climate we're in," said de Lange Boom.
"On average, sea level is higher in the winter than it is in the summer," he said.
We thought you might also be interested in..