Obituary: Bob Aylward, CHEK TV host known as "Victoria's Dick Clark"
Jun 07 2012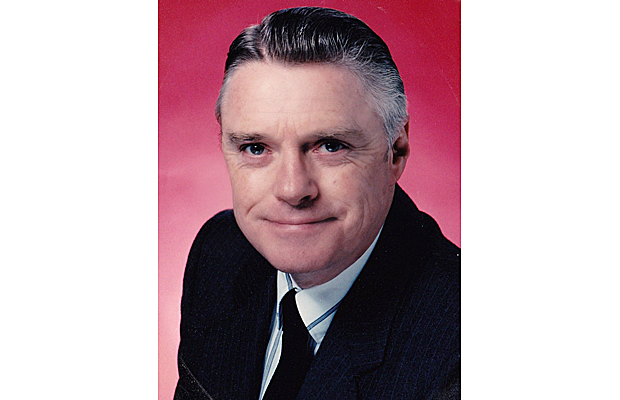 Bob Aylward started his career at radio station CJVI.
Photograph by:
Aylward family , .
Longtime Victoria broadcaster Bob Aylward is being remembered for his quick wit and commitment to community. The 78-year-old died in his sleep on Saturday.
Aylward was best known as the host of Club 6 on CHEK-TV, a music and dance show featuring young talent. On Saturdays in the 1960s, teenagers would tune in to watch Aylward, who was often called Victoria's Dick Clark for the show's similiarity to Clark's American Bandstand.
"He always said he never worked a day in his life," Aylward's daughter, Barb Patterson, said Wednesday. "He belonged in radio and television. He could handle the limelight."
In 2009, Aylward became the first broadcaster to be inducted into the Victoria Music Hall of Fame.
Aylward got his start in radio at Victoria station CJVI in 1957.
Following a decade-long run with Club 6, Aylward moved into a director role at Victoria Cablevision. After 18 years in radio and television, Aylward followed his passions elsewhere and began working full-time in the travel industry. He travelled extensively with his wife of 53 years, Bernice.
Aylward was known as "Uncle Bob" by Victoria residents, Patterson said, adding that many people have described him as the "glue" of their friendships. Aylward is survived by his wife, daughter, son Rick Aylward and granddaughter Olivia.
He was a family man who was stubborn at times, Patterson said.
"He had an opinion on everything," she said.
"He always had a story to tell."
Patterson said her father had an uncanny knack for remembering random pieces of information.
"We'd watch a plane fly over and he'd know exactly what kind of plane it was," she said with a laugh.
Patterson said her father never slowed down and in retirement he continued
to serve the community — as a member of the City of Victoria Police Crime Watch volunteer team, lovingly nicknamed the A-team.
"There was never a question of where his home was and where his heart was," Patterson said.
A memorial service will be held at McCall's Funeral Home, 1400 Vancouver St., Monday at 11 a.m. A viewing will be open to the
public Sunday from 3:30 to 5:30 p.m.
In lieu of flowers, the family requests donations either to the Alzheimer Society of B.C. or the B.C. SPCA.
cclancy@timescolonist.com
We thought you might also be interested in..