No more money for Cowichan schools, says education minister
Jun 07 2012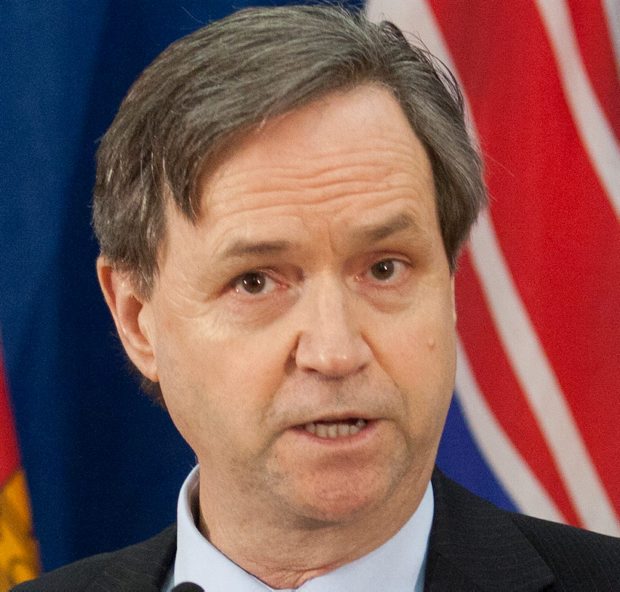 The Cowichan school board will be fired it if submits a deficit budget, says Education Minister George Abbott.
Photograph by:
Darren Stone , timescolonist.com (June 2012)
The Cowichan school board has no chance of squeezing more money from the provincial government despite an outpouring of support for the trustees' plan to submit a deficit budget, Education Minister George Abbott said Wednesday.
As teachers, parents and union members rallied outside the board's office in Duncan, Abbott said in a telephone interview from Revelstoke that government would never agree to the board's demand for additional cash.
"There is absolutely no likelihood of that," he said. "That will not occur."
Abbott said Cowichan is the only board among 60 in the province planning to submit a deficit budget by the end of the month. He promised that if that happens, they would be fired and replaced by non-elected officials.
The Cowichan board split 5-4 last month in favour of a financial plan that is more than $3.7 million in the red for 2012-13.
The board majority argues that government grants fail to keep pace with rising costs. The trustees say they have slashed more than $10 million from the budget since 2009 and can no longer make cuts and still provide a quality education for students.
"The Cowichan trustees have taken their commitments to the community seriously, by shaping a budget that reflects the real needs and the dearest hopes our families have shared…," board chairwoman Eden Haythornthwaite said in a letter to the Times Colonist this week. "We are taking a strong position after years of neglect, after years of seeing our troubles dismissed."
The board's stance has received support from parents, teachers and union members. But the board minority, senior districts managers and the Education Ministry say a balanced budget is possible without deep cuts.
Abbott accused the board of playing politics and aligning itself with the B.C. Teachers' Federation, which argues that the education system has been under-funded for years and subjected to repeated service reductions.
Abbott said the Cowichan district receives $2 million in funding protection, which other districts do not. He also said they would get an additional $1 million this year from the new Learning Improvement Fund and B.C. Education Plan.
"The core of the Cowichan challenge has been a close to 25 per cent reduction in the number of students that are been served," he said. "Notwithstanding that reduction over the past 10 years, we have seen, every year, the dollars to Cowichan going up."
lkines@timescolonist.com
We thought you might also be interested in..