Victoria protesters back 'Quebec model'
Jun 10 2012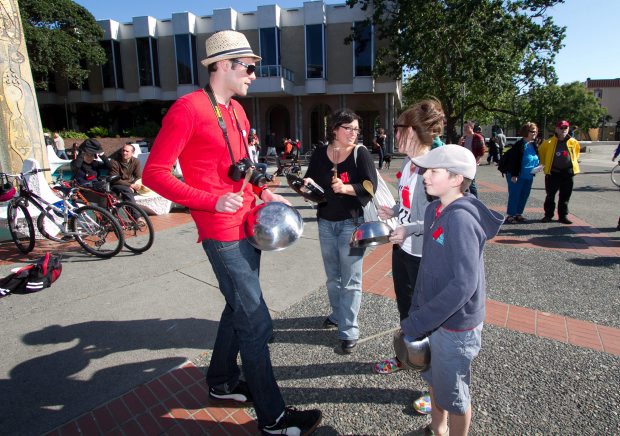 University of Victoria and Camosun students, along with community supporters, gather in Centennial Square Saturday to support Quebec students who are protesting tuition hikes and a bil that aims to end demonstrations.
Photograph by:
Darren Stone , timesocolonist.com (June 2012)
A rally organized by University of Victoria and Camosun College student societies Saturday to support protesters in Quebec stressed the need to make B.C.'s education system more accessible.
"Right now, students in Quebec are defending the most accessible education system in North America," said Lucia Heffelfinger Orser, director of external relations for the University of Victoria Students' Society.
"When we're talking about affordable post-secondary education here in B.C., we really look to Quebec as a model."
As another night of protests against tuition hikes and Bill 78, which aims to end the demonstrations, continued in Montreal, Victoria hosted a peaceful rally in Centennial Square. The march through the downtown core disrupted traffic for all of half an hour.
About 100 people took part, Victoria police Sgt. Keith Lewis said. Many participants sported the red square that has become the symbol of solidarity for the Quebec protests.
Tara Ehrcke, president of the Greater Victoria Teachers' Association, also expressed frustration with B.C.'s education system.
"Right now, students in Quebec are being fined for participating in lawful assembly . . . at the same time, teachers in British Columbia have been threatened with fines for taking lawful, constitutional action to negotiate and protect public education for our students."
mkaralis@timescolonist.com
We thought you might also be interested in..