Inquest probes bed-fall death of senior living in home care
Jun 12 2012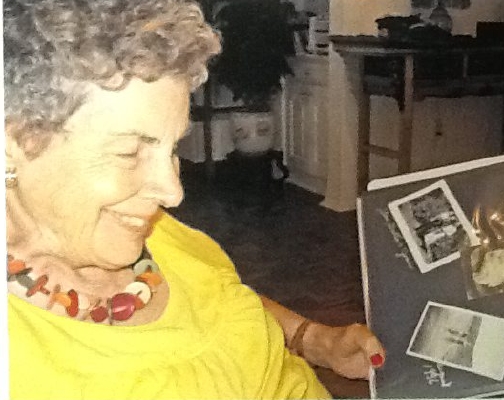 Joan Andrews' death is the subject of an inquest at Western Communities courthouse
Photograph by:
Handout , Courtesy (June 2012)
Recommendations from an inquest into the death a 76 year-old woman with developmental disabilities could help the medical and community-care systems better work together, inquest lawyer John Orr said Monday.
Orr made the comments at the start of a four-day inquest into the Feb. 10, 2011, death of Joan Andrews. She died after climbing over the rails on her bed and falling, suffering a fatal head injury.
Andrews was a client of Community Living B.C., the government agency that provides services to people with developmental disabilities, and was living in a "home share" with a young family.
Andrews is representative of a growing number of people with developmental disabilities who are aging, Orr told the seven jurors who will be asked to provide recommendations at the end of the inquest.
A key question is whether Andrews should have continued in the community-care system, where someone lives in a home with care, or have been transferred to the medical health system, where she could have been placed in an extended-care facility.
What caused Andrews' disabilities isn't known, Orr said, but it's believed to have happened during her birth.
She was cared for in the family home by her minister father and social worker mother until she was 28, when her father died. Her mother, who had developed Alzheimer's, lived at a nursing home and died soon after.
The parents left money in trust for Andrews' continued care. Although Andrews was independent in many ways - she sang in choirs and played the piano, loved going to church and riding the bus - she needed daily care to look after herself.
Her father found a room for her in a home run by family friends, where she stayed for several years, until it closed. She then moved to a private group home in Fairfield.
She stayed there 18 years, until a friend saw how unhappy Andrews was, and worked with Community Living B.C. to find a new place for her.
That was with the Craveiro family, in their Community Livingapproved rancher. Andrews moved there in 2009 and loved living in the home with a couple and their young daughter, where she was treated like a loved member of the family, the inquest heard.
Her physical health, however, was deteriorating and she had several falls, one requiring hospitalization. She would wake up at 3 a.m. and climb out of her bed, often falling. The Craveiros had a baby monitor in her room and put bed rails on in hopes of keeping her in bed, the jury heard.
Orr said that there was "considerable discussion" after one hospital stay about whether Andrews should return to the home share or be transferred to the health system and go into extended care.
Andrews did not want to go to extended care, however, and chose to return to the Craveiros.
The inquest continues today.
kwestad@timescolonist.com
We thought you might also be interested in..
Notice
: Undefined index: event in
/home/viccity/public_html/v2/content.php
on line
67