Father 'sacrificed his life for his family,' son tells court
Jun 13 2012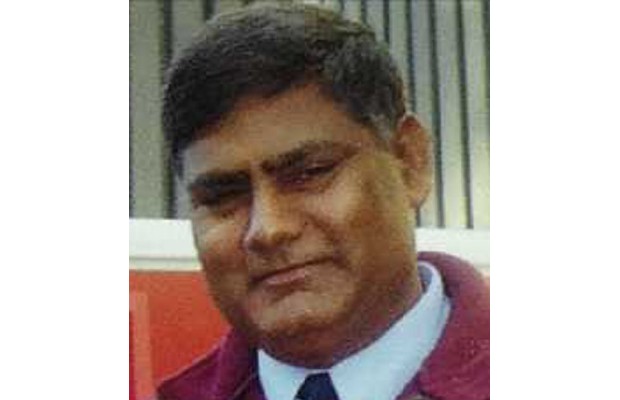 Ramesh Sharma was 57 when he died in the airport crash on July 29, 2011.
Photograph by:
Family photo , timescolonist.com (June 2012)
On Tuesday morning, Sanjeev Sharma spoke at the sentencing hearing of the woman who was driving the car that killed his father last year at Victoria International Airport.
In the afternoon, the 23year-old attended his graduation ceremony at the University of Victoria, where he has earned his bachelor of science in economics.
"I feel like this is a really pivotal day in my life," Sharma said. "It's probably not going to be the same after today. I'm getting through it knowing this is exactly what my Dad wanted. It's good. It's ending a chapter of my life."
Ramesh Sharma was 57 when he died on July 29, 2011. The Yellow Cab taxi driver came to Canada from New Delhi, India, in 1986 and devoted himself to his family, said his son.
Although Sharma did not write a victim-impact statement and was not planning to speak at Shirley Zerbin's sentencing hearing, after the 82-year-old apologized, he stood and addressed the court.
"We have a saying in my culture, that whatever is going to happen, happens," he told Victoria provincial court Judge Evan Blake.
"I ask the court and everybody here to agree to remember my father as a great man who sacrificed his life for his family."
Outside court, Sharma explained that his father worked his whole life for his family.
"Everything he did was for us. He worked hard for us to have a better life. He worked night shifts and 12hour days just so he could put us through school."
Sharma's sister Sabina is 18 and is graduating from Claremont Secondary this year. An older sister, Sapna, lives in Calgary.
Sharma said he accepted Zerbin's apology.
"I don't feel any hatred toward her. She knew she made a mistake. She understands she took a life."
Life has not been easy since his father's death. His mother, Charan, is having a hard time coping. She is working and that is the only source of income for the family.
Sharma said the family is figuring out what to do with the taxi driver licence. Other people are using it now, and he takes the occasional shift himself.
ldickson@timescolonist.com
We thought you might also be interested in..