No strippers for Langford pub after all
Jun 19 2012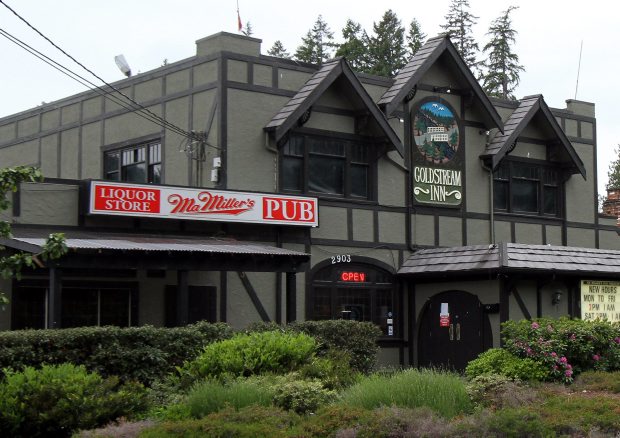 Plans to bring in exotic dancers starting Wednesday at Ma Miller's Pub had generated a public outcry.
Photograph by:
Bruce Stotesbury , timescolonist.com
Plans to introduce strippers at a bar in the Goldstream neighbourhood in Langford have been scrapped.
The owner of Ma Miller's Pub has reportedly cancelled a five-year contract with bar manager Dale Stephenson, who hoped exotic dancers would save the struggling business he operated for the past year.
Stephenson expected strippers to debut on Wednesday, saying he needed to find new ways of attracting clientele. His plan was met with loud outcry from residents living near the neighbourhood pub.
Building owner Tony Piga would not comment about the change in management, but Stephenson said "the landlord has terminated" the lease.
"They didn't want this type of entertainment in the building," he said.
Stephenson will operate the pub for 90 days without strippers, as he has for the past year. When he's done, he has no plans to operate any other pub.
"It's a tough industry," he said. "It's a dying industry. I want nothing to do with it."
Residents in the small neighbourhood spoke out in opposition to the plan when they found out about the proposed changes last week. Parents in the area posted an online petition, which had collected more than 200 signatures by Sunday.
Many people contacted Langford council to complain, but the current licence permits adult entertainment.
Residents were relieved to find out the lease had been cancelled and plans for exotic dancers had evaporated. "There was relief, definitely," said Lisa Nivens, a parent who lives in the neighbourhood. "Residents in the area are pretty happy."
dspalding@timescolonist.com
We thought you might also be interested in..
Notice
: Undefined index: event in
/home/viccity/public_html/v2/content.php
on line
67