Pay hikes for CLBC bosses 'disgusting,' advocacy group says
Jun 20 2012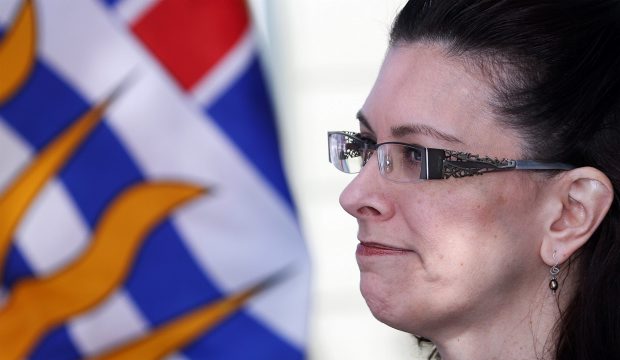 Social Development Minister Stephanie Cadieux has said the money was really a salary holdback rather than a bonus.
Photograph by:
ADRIAN LAM , timescolonist.com
The provincial government came under heavy fire Tuesday over revelations that senior executives at Community Living B.C. will get hefty pay hikes to make up for lost bonuses.
Unions, disability advocates, politicians and a taxpayers' rights group lit into Social Development Minister Stephanie Cadieux for "rewarding" CLBC's managers just months after they were the focus of scandal.
"This is disgusting," said Dawn Steele of Moms on the Move, an advocacy group that helped expose Community Living B.C.'s attempts to close group home and cut services to people with developmental disabilities.
"In effect, Minister Cadieux is rewarding CLBC's senior execs with generous pay hikes after her own internal reports show how badly they messed up," Steele said.
Cadieux, who called for an end to the bonus program last fall, confirmed this week that the money will simply be rolled into managers' base pay.
Senior staff will no longer have to hit targets to earn the money and will receive slightly less than they did in the past.
The three vice-presidents who previously earned up to 10 per cent of their base salary in bonuses will get a permanent 9.66 per cent increase in salary once pension contributions are included. The actual increase in base pay is 8.6 per cent or $11,871.
Directors and managers, who previously earned bonuses of up to five per cent of base pay, will get hikes of 4.96 per cent and 4.93 per cent including pension contributions. The increase in base pay for managers is 4.4 per cent or $3,659, while directors will get an extra 4.43 per cent or $4,736.
"I think it's a poke in the eye for taxpayers," said Jordan Bateman of the Canadian Taxpayers' Federation.
"Whether implicitly or between the lines, we were led to believe last fall that the bonus structure was gone. I think most taxpayers thought that meant that money was going to go back into front-line CLBC services where it belongs, and yet now we find out that really nothing's changed, just the way the executives get this money has been altered."
Cadieux had said the money was really a salary holdback rather than a bonus and, as such, the government was unable to simply take away part of executives' pay. She said that was not explained to the public when she called for an end to the bonus program last fall, because she was unclear how it all worked at the time.
The B.C. Government and Service Employees' Union said the revelations make it hard to trust the government.
"It really makes it difficult for us to even talk to the employer, because we're never sure if we're actually getting the real goods from them, or if they've got some other plan or some other scheme in mind," said union president Darryl Walker.
He noted that community services workers, who provide front-line care to people with developmental disabilities, have not had a pay increase in three years and were taking a strike vote on Tuesday — the same day they learned senior managers were getting the pay hikes.
"Frustration levels all around are very, very high," Walker said. "It's like there's two levels of commitment or respect here. The commitment to the managers is obviously quite high. And the commitment to the workers — those that are on the ground that actually take care of the clients — is obviously quite low."
lkines@timescolonist.com
We thought you might also be interested in..