Esquimalt police decision due soon, minister says
Jun 20 2012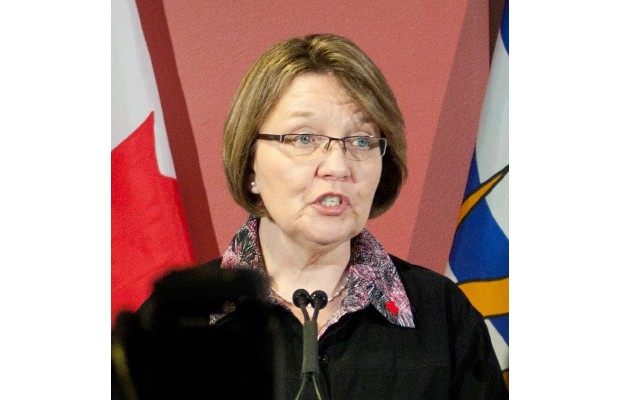 Justice Minister Shirley Bond hopes to have a decision made by the end of June.
Photograph by:
Darren Stone , timescolonist.com (May 2012)
Justice Minister Shirley Bond said she is nearing a decision on the future of policing in Esquimalt after meeting with Victoria's mayor to discuss the issue on Tuesday.
"My commitment is to try and get this done within the month of June," Bond told the Times Colonist after meeting with Victoria Mayor Dean Fortin to discuss the issue.
"Obviously, I want to make sure I've had a chance to speak to the people who have been pretty patient in terms of working through this process," Bond said.
Bond is reviewing a report by mediator Jean Greatbatch with the groups that will be affected by her decision on whether to allow Esquimalt to drop the Victoria Police Department and contract with the RCMP instead.
"I'm working through those meetings and making sure we are reviewing the report with them to make sure they have a good sense of that," she said. "We have a really constructive discussion about how best to police for people in Esquimalt and Victoria."
Earlier this month, Bond admitted she had not read the report into the dispute between Esquimalt and Victoria over policing - even though her office received it on Jan. 30.
Fortin would not comment Tuesday about what he was told by Bond after a meeting in her legislature office.
Esquimalt Mayor Barb Desjardins met with Bond last week and was told no decision has been made. Desjardins said her council is eager for some sort of resolution so the community can move on to the next phase.
Victoria police have said the foot-dragging has left them in a stalemate and made planning for the future difficult.
"There's a lot of emotion and a lot of interest in this topic," Bond said. "We're going to try and work our way through this to come up with the best answer possible, and were having those final conversations."
Bond said she was continuing to review the mediator's report into the dispute, and making "sure people have the opportunity to be heard before I make the final decision."
Esquimalt council revealed in October that they wanted to contract with the RCMP.
It has been almost three years since an audit by then-solicitor general Kash Heed looked into Victoria police's response times to the community and opened the door for Esquimalt to contract out with another department.
rshaw@timescolonist.com kderosa@timescolonist.com
We thought you might also be interested in..