Former mayoral candidate chides council on secrecy
Jun 21 2012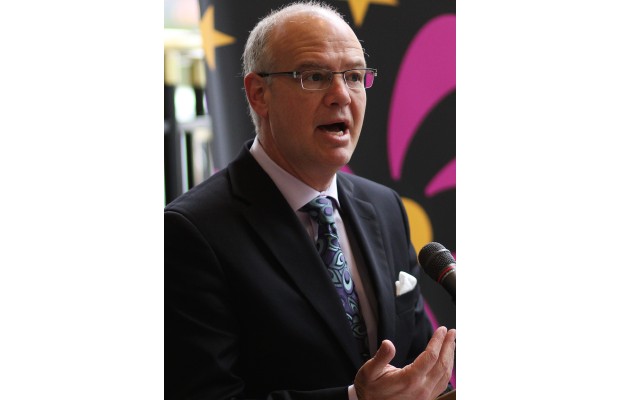 Victoria Mayor Dean Fortin says Victoria council deals with many sensitive issues.
Photograph by:
Adrian Lam , timescolonist.com (June 2012)
Victoria councillors are meeting behind closed doors more than twice as much as neighbouring Saanich and three times the rate of Nanaimo, says former Victoria mayoral candidate Paul Brown.
Brown calls Victoria's propensity to retreat into in-camera sessions a disturbing trend.
"The City of Victoria seems to by default go in-camera," Brown said. "In some cases it does [have to be held in camera], but in a lot of cases, there's judgment involved."
Brown calculates that since the start of this term, 75 per cent of Victoria council meetings and governance and priorities committee meetings have been held in whole or in part behind closed doors. That compares to 35 per cent for Saanich and 23 per cent for Nanaimo.
He believes that too often, the decision is made to go in camera because of short-term political risk.
"What one needs to understand is that there is risk whatever you do," Brown said. "The challenge is to determine which approach has the greatest risk, rather than a knee-jerk reaction to go in camera. You need to assume some level of risk, whatever your decision."
He said Victoria city council appears to have developed the habit of going in camera whenever an issue appears to be sensitive or controversial or legal services suggests the need to do so.
"Council needs to wean itself of this habit by each and every time questioning whether the risk is greater in the short term or long term going in camera," he said.
But Victoria Mayor Dean Fortin said Brown appears to be comparing apples to oranges, saying the percentage is probably more reflective of the high number of sensitive issues Victoria is dealing with.
"I don't know what the actual numbers are," Fortin said, adding that there has been a real push of late by Coun. Marianne Alto and Coun. Lisa Helps to ensure meetings are not inappropriately held behind closed doors.
"I think [Brown's numbers] may be a reflection of some of the issues Victoria needs to deal with," he said. "Obviously, we have some major issues involving intergovernmental negotiations, whether it be Esquimalt policing or a variety of other issues."
Like Brown, Helps believes Victoria council does too much business out of the public eye.
"I do think we are going in-camera too much, and I think the reason is there's an unwillingness to have hard discussions in public. But I think it's our job to have hard discussions in public," Helps said.
"Of course, there's the risk of having politically unpopular decisions and discussions in public, but I think that's a risk that we take in being elected."
Helps said she is working on an open-council policy that she hopes council will adopt and imbed into the council bylaw.
Saanich Mayor Frank Leonard said staff are careful to follow the Community Charter in determining what goes behind closed doors and what doesn't.
B.C.'s Community Charter states that as a general rule, meetings of council must be open to the public.
Generally, council meetings are closed to the public for matters pertaining to personnel, intergovernmental relations, property or legal matters.
bcleverley@timescolonist.com
We thought you might also be interested in..