Flip side of depression: 'simply a guy full of life'
Jun 21 2012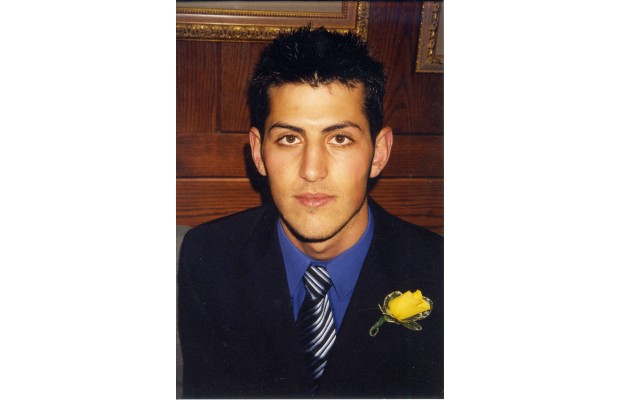 Sam Whitehead, 23, was an Esquimalt High grad.
Photograph by:
Submitted , Submitted photo
Sam Whitehead had intelligence, charm and the love of family and friends, but even those blessings couldn't stop the 23-year-old from taking his own life while clinically depressed.
Sam died Dec.11, 2009, shortly after setting himself on fire in the Royal Jubilee Hospital parkade. Just before he slipped into a coma, he whispered to a close friend, "Tell my family I don't mean to hurt them. I just don't want to hurt anymore."
Many in the public remember the horror and shock of the suicide, but few knew the young man or the reason behind it. That's something hundreds of his friends want to change with a fundraising dance on Saturday from 7 to 11 p.m. at the Bay Street Armoury, where Sam, a graduate of Esquimalt High School's challenge program, served as a reservist.
Sam's Groove will have three bands, a silent auction that includes items such as a signed Ryan Kesler jersey, and information and speakers about mental health. All the money raised will go to the Archie Courtnall Centre, which provides emergency psychiatric care, to help raise awareness about mental health and reduce the stigma often associated with it.
"It came together because Sam had such a large group of friends who wanted to do something to honour him, and also help other people," said longtime friend Troy Sauer.
The suicide hit Sauer hard. He wasn't aware his friend - whom he described as "simply a guy full of life" - suffered from depression, a fact Sam shared only with his immediate family and a few friends. Even to them, he showed largely a happy and positive face.
"I didn't know. One of the reasons so many people want to do this [event] is they don't want to say they 'didn't know' a friend was suffering from a mental illness," Sauer said.
"Too many people are suffering quietly and may be afraid to reach out for help. We want to be part of a larger voice that says, 'It's OK to have a problem and to ask for help.' "
Sam's parents, Gini and Roger, tried to help their youngest son. They and a few close friends knew he had attempted to commit suicide before. And a couple of months before his death, he was taken to the Archie Courtnall Centre.
Sam had gone missing from the apartment he shared with a roommate. His parents called police, who found him living in his car. He stabilized on medication at the centre but weeks later, the difficulties started again.
Although his parents and the few friends he confided in wanted to support him any way they could, it was difficult.
They said it would be helpful if people designated by Sam could be notified if he missed a doctor's or counselling appointment, so they would know when he might be slipping.
Rather than reaching out to those who loved him, Sam would "hide or go missing," his mother said.
"If we knew he missed an appointment, we might be able to help him sooner," she said.
Why he chose the very public suicide isn't known, but his lifelong friend Bobby Aarsen suspects Sam wanted to make sure there was no way it would fail.
"In his poetry, Sam would write about the static that was always in his mind, that there was no peace, no calm, no place of meditation, and how much he wanted that," said Aarsen, one of the few people Sam confided in about his mental illness.
Gini Whitehead hopes the fundraiser is a happy event. "Planning this event has brought so many of Sam's friends together in such a beautiful way - Sam's spirit is here."
Tickets are $15 each and available by emailing samsgroovebenefit@gmail.com.
kwestad@timescolonist.com
We thought you might also be interested in..
Notice
: Undefined index: event in
/home/viccity/public_html/v2/content.php
on line
67