Raises spark call for CLBC review
Jun 21 2012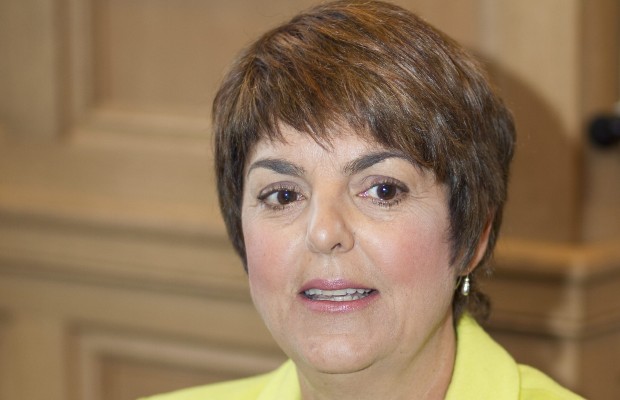 MLA Carole James says the government can't be trusted to solve the agency's problems.
Photograph by:
Debra Brash , timescolonist.com (June 2012)
Pay raises to senior executives at Community Living B.C. highlight the need for an independent review of the agency providing services to the province's most vulnerable citizens, NDP critic Carole James said Wednesday.
James said the "shocking" decision to cancel executive bonuses last year and then quietly replace them with hefty pay increases shows that government can no longer be trusted to fix the agency's problems.
"This is a perfect example of the need for an independent review," said James, the MLA for Victoria-Beacon Hill and her party's social development critic.
"The government is not acting on behalf of the people they're supposed to serve in this area, and the only way we'll get to the bottom of it is if someone independent comes in and does a full review and reports out to the public - not the government."
Social Development Minister Stephanie Cadieux announced last fall that she was cancelling bonuses to executives and senior managers at CLBC. She said the bonuses were inappropriate and created the perception that people were being rewarded for closing group homes and cutting services.
But she confirmed this week that the bonuses are simply being rolled into executives' base pay.
As a result, they will no longer have to hit performance targets to earn the money and will receive slightly less than previous years. Vice-presidents, for example, who previously received as much as 10 per cent of their salary in bonuses, will get a 9.66 per cent pay raise including pension contributions.
Cadieux said this week that she never promised to reduce the money that managers receive, and only said that she would do away with the incentive-pay structure. She said the bonuses were actually a salary holdback and that government, therefore, could not legally take it away from employees.
But James said nobody who heard Cadieux's comments last year thought for a moment that the executives would get to keep their bonus money.
"I think everybody who heard the minister's comments believed the bonuses would be gone," she said. "I think she's just trying to find an excuse now to explain away the fact they didn't rid of them, they just rolled them into salary."
Worse, James said, the government kept quiet about it until a source tipped the Times Colonist about the pay raises last week.
"That is such a pattern with this government," she said. "Things have to be exposed for the government to either explain it or try to make changes or try to rationalize what's going on."
James said Cadieux's performance makes a mockery of the government's claims of openness and accountability.
"This is an organization [CLBC] that the minister herself admitted got off track, wasn't being run well, wasn't providing the service that it should have been. And now she's rewarded those individuals in that organization by rolling their bonuses in [to their salary]? It's a real insult to people with disabilities and their parents, who've worked so hard to get this government's attention on this issue."
lkines@timescolonist.com
We thought you might also be interested in..