Catalyst creditors approve restructuring plan
Jun 26 2012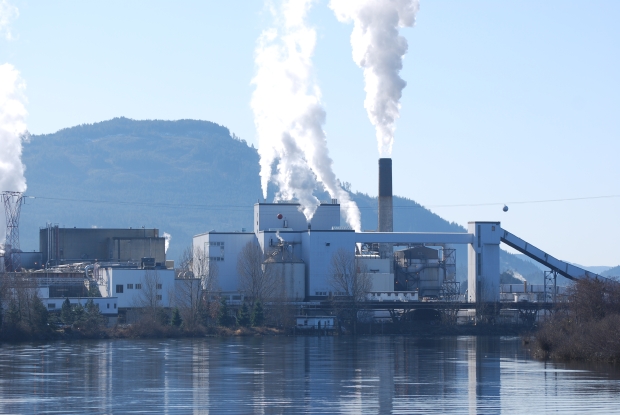 Port Alberni's Catalyst paper mill
Photograph by:
Julia Caranci , Alberni Valley Times
The future of Catalyst Paper appears more certain after the company's creditors voted overwhelmingly in favour of a financial restructuring plan — a new version of the plan that was narrowly defeated last month.
"It gives us a new lease on life," Powell River Mayor Dave Formosa said Monday. "I think spirits will rise."
Catalyst, which has pulp and paper mills in Crofton and Port Alberni, as well as Powell River, has been in creditor protection since Jan. 31. If the plan had been defeated again, it would have forced the sale and possible breakup of the company.
Secured and unsecured creditors each voted 99 per cent in favour of the plan after several changes were made to the original proposal. The first plan won a strong majority of ballots, but didn't meet the two-thirds approval threshold for the value of debt held by voters.
One of the key changes was that pensioners of the firm dropped some of their benefits in order to become creditors, so they could vote their interest in favour of the plan.
Gary McCaig, a Catalyst retiree in Port Alberni, said the pensioners played an important part in keeping the mills open for the current employees.
The previous vote failed when only 64 per cent of the unsecured creditors voted for the plan — just short of the 66.6 per cent it needed to succeed.
Catalyst president and chief executive Kevin Clarke said several bondholders, including one who held $120 million in notes, changed their votes on Monday.
He attributed the success of Monday's vote to different groups coming together and working toward a positive outcome. He added that the attention paid to the industry as a result of the close call might be a sign of better things to come.
"This is a good outcome for everyone involved," said former B.C. finance minister Colin Hansen, who helped bring the agreement together. Hansen warned, however, that there is still a lot of work to do to see it through.
Catalyst is expected to emerge from the federal Companies' Creditors Arrangement Act in September. It is to have new owners — the secured bondholders who agreed to swap $390 million in notes for $250 million in new notes plus 96 per cent of the equity in the restructured company. As the bonds are still actively trading, exactly who will own the company when it emerges from CCAA remains uncertain.
Clarke said the vote is "hugely significant," for Catalyst. When it emerges from creditor protection, he said, Catalyst will be more than just another a restructured company.
It has trimmed its debt but has also developed stronger co-operation with the communities where it operates, and with its unions. It has a low-cost management structure and efficient mills, he said.
Further, throughout the five-month restructuring process, Catalyst lost no customers.
— With files from the Vancouver Sun
We thought you might also be interested in..