Dozens of public sector jobs on Island in firing line
Jun 28 2012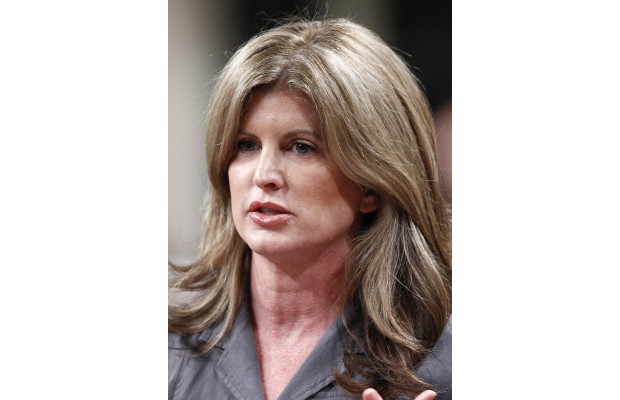 Minister Rona Ambrose: "It's about expenditure restraint and there is going to be job losses."
Photograph by:
Chris Wattie , Reuters
A fourth round of affected notices were issued to the federal public service Wednesday, meaning that dozens of people on Vancouver Island could lose their positions as the government seeks to slash spending.
Union leaders reported that more than 5,000 employees - 3,889 members of the Public Service Alliance of Canada and more than 1,000 with the Professional Institute of the Public Service of Canada - in more than 13 government departments were told they could lose their jobs.
It is the first time that the Canada Revenue Agency, the largest department with 45,000 employees, has issued notices since the federal budget in March forecast more than 19,000 positions would be eliminated as part of a drive to cut $5.2 billion in program spending by 2015.
Since then, 18,200 employees in three previous waves have been sent notices - about 2,200 people face layoffs and another 915 people are in jobs that have been declared surplus but have been promised a "reasonable job offer" by their bosses.
Some "affected" workers will have the opportunity to move into vacant positions or will be given the option to retire.
At the Canada Revenue Agency, notices will go to 400 tax agency auditors in the areas of criminal investigations, special enforcement and voluntary disclosure programs.
In Victoria, at least nine auditors at the Vancouver Island Tax Services centre, on Vancouver Street, could be affected, according to the Professional Institute of the Public Service of Canada.
Another 13 members of the Public Service Alliance of Canada working at tax offices on Vancouver Street and Government Street will also be affected.
It appears that front-line public services are being hit hard with the closure of all cash and inquiry counters providing in-person services, according to the PSAC.
"This government is misleading Canadians when it says these cuts won't impact services we all rely on," Robyn Benson, president of the Public Service Alliance of Canada, said in a statement.
"We worry that Canadians aren't going to know what services and programs are being eliminated until they are gone."
Public Works and Government Services Minister Rona Ambrose told a Times Colonist editorial board Wednesday that two years of work has gone into the reductions.
They have gone through multiple layers of bureaucracy and checks and balances, through treasury board reviews and ministerial consultations, she said.
The government has put in place responsive and aggressive human resources plans to work with the unions, Ambrose said.
Many people who have been told their jobs may be affected have already chosen to take early retirement, or have accepted transfers, Ambrose said.
"There is a lot of due diligence and prudence that goes into it but, at the end of the day . . . it's about expenditure restraint and there is going to be job losses," Ambrose said.
"But I know that there has been a lot of attention to ensure that front-line service provision is not affected."
As part of the notices delivered Wednesday, about 10 people with Human Resources and Skills Development Canada could lose their jobs on Vancouver Island - six in Victoria and four in Nanaimo, according to the PSAC.
The workers handle employment insurance claims, Old Age and Canada retirement and disability pensions, applications for social insurance cards and other programs, said the union.
At the Fisheries Department, also being overhauled by the budget, more than 300 employees were told their jobs are at risk.
DFO offices with habitat management staff will be reduced to 14 from 63 positions across Canada. Small local offices will closed.
On Vancouver Island, at least two positions may be affected - one in Nanaimo and one in Comox, according to the PSAC.
In the Department of National Defence, at least five positions on the Island will be affected, at Victoria (two), Comox (two), and Esquimalt (one).
The department is cutting 350 jobs across the country.
charnett@timescolonist.com
We thought you might also be interested in..
Notice
: Undefined index: event in
/home/viccity/public_html/v2/content.php
on line
67