New transit taxes proposal on hold until B.C. panel completes review
Jun 28 2012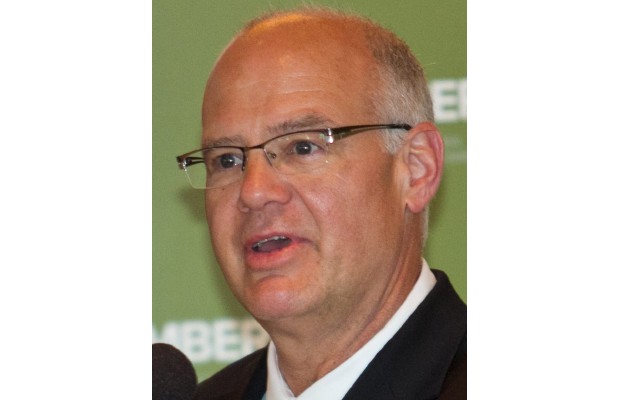 Victoria Mayor Dean Fortin said waiting for the fall is a necessary break.
Photograph by:
Darren Stone , timescolonist.com (June 2012)
A proposal for new Greater Victoria transit taxes has been put on hold until a provincial review panel gives its recommendations in the fall about how to govern the region's bus fleet.
Members of the Capital Regional District's transit select committee are considering new local tax sources to fund future capital projects, such as the $1-billion light rail transit line.
They reviewed a local-funding study at a meeting on Wednesday and were expected to send the report, with its 17 recommendations, to the public for consultation.
Instead, they adopted the report and planned to consult with Greater Vancouver mayors about what local taxes and levies they use for transit in their region.
"The mayors' council in Vancouver has gone through the revenue options. They know what the province will agree to and what they won't agree to," said Saanich Mayor Frank Leonard, who is also chairman of the transit select committee.
"Let's hear first-hand how they struggled with the issue."
Leonard said it was best to wait until decisions had been made about how transit would be governed in Greater Victoria before making any decisions.
Transportation Minister Blair Lekstrom appointed a three-member panel in May to review B.C. Transit operations around the province.
Part of that review, to be completed in August, will focus on the possibility of transferring control of transit from the Victoria Regional Transit Commission to the Capital Regional District.
Victoria Mayor Dean Fortin, who also sits on the transit select committee, said waiting until the fall is a necessary break, but he wants to create a capital reserve fund for transit - through taxes and levies - as soon as possible.
"I will be disappointed if we don't do anything. We cannot wait for a crisis," he said.
"We have an opportunity to be prudent, to communicate with our residents and start an infrastructure fund today because we know there are costs coming. So, why not start with those savings now?"
Committee members applauded the local-funding study, which was written by Todd Litman of the Victoria Transport Policy Institute.
The 60-page document highlights levies for parking, vehicles and employees as the most effective way to generate revenue while distributing the cost to those who benefit from transit infrastructure.
Non-residential parking levies would likely increase the cost of parking, which would discourage people from driving and reduce parking supply and could lead to higher-density developments, Litman says in his report.
An employee levy would likely be collected through employers, but this method could deter new investments if the fee is only in the urban core, according to the report.
"It's essentially saying, because this business collects employees, and it's generating commute trips, it makes sense to have a revenue generator on that," Litman said, indicating that places like Portland and Eugene, Oregon, use similar models.
His report will be posted to the CRD website to get public feedback, but further consultation will wait until the fall when the government panel completes its recommendations.
dspalding@timescolonist.com
We thought you might also be interested in..
Notice
: Undefined index: event in
/home/viccity/public_html/v2/content.php
on line
67