Victoria teachers' group urges rejection of contract deal
Jun 29 2012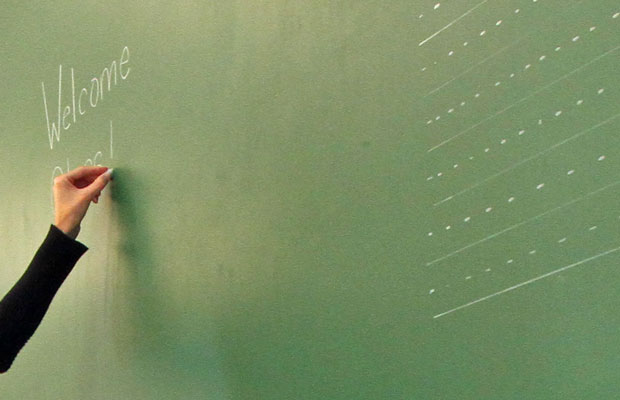 Proposed deal fails to address concerns of Victoria teachers, union officials says
Photograph by:
Victoria Times Colonist , File
The executive of the Greater Victoria Teachers' Association is recommending that its members reject a tentative agreement with the provincial government.

The 14-member executive committee met Wednesday to review the accord and concluded that it failed to address the key concerns of Victoria teachers.

"It doesn't have anything on class size and composition, nothing on salary and preparation time," said president Tara Ehrcke in an interview. "Over 90 per cent of our teachers indicated that those were a high priority item.

"As you know, I think teachers in Victoria are willing to continue and escalate job action if that's what's required in order to get a fair deal."

The B.C. Teachers' Federation reached the tentative agreement with the B.C. Public Employers' Association on Tuesday night after meetings with mediator Charles Jago. The accord includes improvements in benefits and leave provisions, but no salary increases or changes to class-size rules.

BCTF president Susan Lambert said the union was "bullied" into the deal by a government that threatened to recall the legislature this summer and impose a contract. She said that while the improvements in the deal are modest, the union succeeded in getting government to drop its concession demands.

"We've concluded this agreement in order to prevent government from imposing a contract that would further erode teachers' hard-won rights and do more harm to students' learning conditions," she said.

The BCTF's executive committee is recommending approval of the two-year deal, which is retroactive to July 1, 2011.

Ehrcke worries that that it will send the wrong message if teachers bow to pressure and vote yes at a time when other unions and executives in the private and public sectors are being offered salary increases.

"I'm concerned that we send the message that if the government wants to win, all it has to do is pass draconian legislation that terrifies people," she said, noting that government threatened to legislate major concessions and hand out stiff fines if teachers resisted.

"If the response to that is, 'We're too afraid. We'll just accept a rollover,' how do you ever get ahead in terms of objectives like improving class size?" Ehrcke asked.

The executive of the Saanich Teachers' Association has not had an opportunity to discuss the agreement and take a position.

The results of the ratification vote are expected Friday night.

lkines@timescolonist.com

We thought you might also be interested in..
Notice
: Undefined index: event in
/home/viccity/public_html/v2/content.php
on line
67